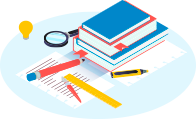 Growing Deflation Rate Causes Lowering of Prices
Liquidity Decreases
Inflation boosts investments and stimulates investors to search for the most suitable ways to invest their capital. I could purchase shares of other companies in order to support my startup. Alternatively, the startup could attract serious investors. Growing deflation will enable banks to reduce loans. This will facilitate establishment of a startup and give more possibilities for its quick development. Growing inflation rate results in devaluation of finances. Finances lose their value quicker than income increases. In such conditions, any finance company will suffer significant financial losses. Deflation increases purchasing power of consumers and lowers prices. As a result, conditions for business activity deteriorate and income of the company is reduced. Decrease of liquidity reduces turnover of finances. As a result, the business becomes endangered because of the lack of financial resources.
Overpopulation of China encourages searching for career opportunities abroad. Intens competition gives stronger motivation to improve my professional skills and search for new ways to implement them. Since overpopulation is likely to result in the lowering of the quality of life, I could have a good opportunity of promoting my business by reducing prices and offering discounts on the most popular services. Having ethnic and religious peculiarities can be useful for promotion of business since they can serve as a basis for PR strategies and advertizing. Changes in lifestyle offer new opportunities for making a career. Home working, various kinds of freelance jobs, working on the Internet, and other newly appeared types of occupations allow to try one's skills in various spheres of activity and enhance productivity of work. Working remotely allows saving time and undertaking several activities at once.
Overpopulation in China results in growing unemployment, so it could be complicated for me to find a suitable job. Religious issues can impose severe restrictions on personal development. Some religions have excessively strict requirements to its followers that can prevent them from achieving certain goals. Particular behavior patterns that must be followed according to religious norms can become a serious obstacle for building a successful career.
In case I do not return to my home country after graduation, belonging to an ethnic minority may also cause obstacles for a successful career. Immigration policy can restrict opportunities of finding jobs. Rights of immigrants are sometimes violated.
Information technologies provide favorable environment for global communication, establishing new social and business connection, and facilitate their maintenance. Quick and easy access to information helps to find ways to solve problems more effectively and make crucial decisions without procrastination. Information technologies are extremely useful for a startup business since they can serve as an effective means of its advertizing, as well as search for customers, investors, and business partners. Moreover, information technologies provide new opportunities for education, such as various types of distant studies and online courses where it is possible to study for free and get an internationally recognized certificate.
Online courses provide the same qualifications as corresponding universities while taking less time and having flexible schedules and individual approach to all students. Numerous innovations and increasingly rapid changes in technological trends may result in difficulties with investments. Investments in one type of equipment may not be justified since it will be soon replaced by a different technology. Quick innovations also require regular upgrading of professional skills and resorting to additional training. Integration of modern technology into business can be rather costly and meet opposition of more conservative business partners.
Excess of information can result in certain frustration, difficulties with making quick decisions and selecting right strategies of behavior. The lack of information security can endanger business. Free and easy access to digital databanks and information storages results in a number of potential risks, such as data breaching, different cyber-crimes, and hacking. Moreover, strong dependence on technology does not permit to feel fully secure. Availability of technology becomes a constant concern for business leaders.
To determine principles of my future growth as a person and as a professional, I should have concrete goals. Goal setting is vital for personal development since having a concrete goal creates motivation and helps to select the most suitable strategy of behavior. Realistic goals that fit into certain time periods and are oriented to results are good stimuli for active personal development. Since I am still a student, my primary goal should be successful graduation and becoming a competitive professional in my field. The next step should be finding a suitable job that could provide me with sufficient opportunities for future career and personal growth. My final long-term goal is to open a finance company in China. This goal is the most difficult to attain and its achievement depends on success of the first two goals. Thus, having clear realistic goals and the overview of possible obstacle is highly conductive to personal growth. Correct attitude to goals and consistent planning are effective tools for boosting of personal development. Starting with smaller goals and gradual transition to more complicated ones helps to achieve stable progress and gain firm confidence in one's strengths. Positive statement of goals enhances motivation and develops optimistic attitude towards tasks. Setting of priorities is also important since it helps to avoid being overwhelmed and stressed by numerous tasks and allows gaining better results.
Division of goals into short-, middle-, and long-term ones is necessary for formation of a clear idea about future plans. Short- and middle-term goals usually provide a means to attain long-term ones. An important thing is to set a goal for a long time period since then planning becomes more effective and actions needed to achieve the goal can be identified more precisely. However, short- and long-term periods are relative terms that should be interpreted according to present circumstances and personal needs.
As a conclusion, it is necessary to underline that personal development plan is a good means to form a clear idea about one's perspectives and evaluate chances for success as well as possible obstacles and challenges. SWOT analysis helps to form a precise idea about one's strong sides and reveals weaknesses. This allows modifying one's behavior according to one's needs and avoiding failures. It also motivates to work at self-improvement and helps to get rid of drawbacks of character. PEST analysis is useful for assessing opportunities and risks conditioned by changes in the social and political environment. It also helps to anticipate probable influences of various factors. The combined results of the two analyses allow creating a goal setting chart that reflects primary goals, attainment of which will become a priority for the nearest future.
Related essays