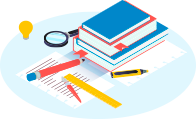 Working With And Leading People
Introduction
AA PLC is among the largest companies in the breakdown cover business. The company has been listed on the London Stock Exchange since 2014. The company has recognised the need to develop B2B (business-to-business) relationships to offer road assistance to various groups of business clients. Its board members have realized that there is a genuine need to recruit additional employees as the workload will increase. Consequently, the paper will focus on how the company should incorporate various theories to enhance the recruitment and selection procedures, leadership styles and employee motivation, evaluation of teamwork, and assessment of work performance.
Task 1
Recruitment and Selection Documentation
During the recruitment process, the recruitment team will require various documents. First, the hiring checklist will be developed to guide the team through the process to make sure that it addresses all the crucial aspects. These include the identification of the vacancy and the evaluation of its need, development of a job description, establishment of a job description, creation of a recruitment plan, selection of a recruitment committee, advertisement of the vacancy, evaluation and short-listing of applicants, conducting interviews, and selecting hires. During the interviews, a competency and skills rating sheet will be helpful in the ranking of the interviewees depending on how the demonstrate their suitability for the job. Consequently, the team will utilize a referencing checking form as part of the background checks form individuals who pass the interviews. The final step involves presenting the successful candidates with offer letters that outline their employment terms and conditions.
Legal, Regulatory, and Ethical Considerations
The recruitment will involve the consideration of different other factors beyond adoption of proper and structured recruitment and selection procedures. The company must adhere to various legal considerations. First, it will ensure that process is devoid of any discriminatory practices on the basis of age, gender, disability, marital status, religion, race, pregnancy, and sexual orientation as spelled out in the Equality Act 2010. Since some of the new positions will involve sensitive roles, the recruitment team will ensure that it conducts due diligence as suggested by the Bribery Act of 2010.
Also, from an ethical perspective, AA PLC must consider whether its employment decisions are morally right or wrong. Consequently, the company will put in place measures to make sure that the workplace is devoid of direct discrimination, indirect discrimination, perception discrimination, victimisation, discrimination by association, and harassment.
Some of the regulatory considerations involve fixed-term employment, protection vulnerable people and children, eligibility to work in the United Kingdom, and protection of personal information. The regulatory framework that the company will follow constitutes various laws such as the Fixed Term Employees Regulations of 2002, Rehabilitation of Offenders Act of 1974, the Safeguarding Vulnerable Groups Act, and the Immigration, Asylum and Nationality Act of 2006.
Collaboration in the Selection Process
As a recruitment manager I will collaborate with departmental managers to ensure that the company achieves its objectives. The approach will allow departmental managers to enhance their capabilities in HR-related functions; thus, other HR specialists and I will dedicate more time and energy to strategic HR management. Also, I will ensure that there is regular communication with the managers to make sure that there is prompt determination of skills gaps and support seamless operations in different departments. My actions are consistent with the collaborative leadership theory. Lussier and Achua, state that the theory is based on the idea that individuals must rise above personal interests and share information and knowledge, and coordinate their efforts to pursue shared goals.
The collaborative efforts have ensured that involved parties come together in a constructive manner and develop authentic strategies and vision to deal with shared concerns. When a job vacancy arises, departmental managers will report it to me. First, we evaluate the existing job description to ascertain that it is accurate and complete. I offer guidance to the departmental managers through the recruitment and selection process to ensure that we identify the right candidates. My strategic collaboration with departmental managers is essential in the determination of future employee needs, training and development needs of new recruits, and whether the skills of new employees will augment those of existing ones.
Task 2
Effective leadership
When a HR professional interviews potential employees, one assesses them against set skills and characteristics required for a specific job. The effective performance of the task requires one to possess certain skills and attributes. As a recruitment manager, I require organizational skills as the role demands orderliness in keeping time, organization of important information, and individual efficiency. Also, the ability to multitask is essential as I will have to deal with other issues such as leave management, disciplinary issues, and other personal matters alongside the preparation and implementation of a successful recruitment strategy. Also, communication skills are essential in carrying out my tasks as I have to pass information to other managers, prospective employees, and existing employees in writing, verbally, and group engagement and do it in a believable, convincing, and caring manner. The recruitment process involves handling sensitive personal information; thus, I must be ethical and discrete. Lastly, the company will possibly experience constant change; thus, it is essential that I have the ability to develop recruitment strategies that align with overall change management efforts.
Leadership and Managerial Skills
My role in recruitment requires different attributes of strong leader. First, I must have a HR-related vision so that organisational staff may know where they are and where I desire to take them. It is imperative that I involve others in the formulation of the vision. Also, I will demonstrate honesty and integrity so that other persons may believe and buy in to the HR vision that I will propose. In addition, it is important to have the ability to inspire all employees to ensure that they understand the purpose of their roles.
My role also requires managerial skills. First, I must have the ability to execute the vision by breaking it down into a plan that employees can follow. Also, I must be able to direct the daily tasks, evaluate the availability of required resources, and anticipate employment needs. The recruitment and selection requires effective process management; thus, I must be able to formulate work rules, processes, operating procedures, and standards. Besides, I must adopt a people-focused to ensure that I look after the employees, their needs, and involve them in
The major difference between a leader and a manager is that a leader has followers while a manager has people working for him or her. A successful recruitment specialist must have both strong leadership and managerial qualities to assist the organisation to attain the desired level of success. Leadership involves making people understand and believe in a vision to enable them to pursue certain goals while managing involves administration and making sure that daily operations are taking place as they should. As a recruitment manager, I must make sure that the company's employees are engaged such that their behaviours and perceptions are aligned to the overall vision. Consequently, the most significant challenge is to ensure that I lead the employees and manage the daily operations; thus, if I am able to achieve both, I will assist the company in achieving the competitive advantage that it has set out to pursue.
Situational Leadership
Situational leadership requires simplicity and flexibility in implementation; thus, allows organisational leaders to navigate the challenges presented changes in the global market and an increasing diverse workforce in a successful manner. The leadership model is adaptable to different circumstances that are inherent in the existing work environment. The main advantage of the situational leadership approach is that it uses a repeatable process that is exploitable in influencing employees. I have adopted the situational leadership approach by continually adjusting my style to match the needs of the company. Also, I support the participation of managers in different functional areas who have useful input in identification of staffing needs and the eventual selection of suitable candidates. The approach involves the delegation of some tasks; thus, improves employees' understanding of their roles and they can perform them without much supervision, which is synonymous without much supervision.
As a small organisation, the company had a few employees that held numerous responsibilities. Usually I utilize regular performance appraisals, which form the basis for frequent promotion opportunities. In this case, I apply the theory Y of motivation. The theory utilizes a participative style through decentralization. Its main assumption is that employees are satisfied with their work; thus, are creative, self-motivated, and desire to take on greater responsibilities. Besides, I seek the input of different employees in decision-making even though I retain the right to make and implement HR-related decisions.
After the recruitment of the first group of additional employees, I made efforts to ensure that they found suitable homes, had a comfortable work schedule, and were able to interact with existing employees to enable them form meaningful professional and personal relations. My efforts were in line with Maslow's motivational theory because I assist the employees by catering for their basic needs that are divided into five groups: physiological, social, safety, self-esteem, and self-actualisation. In this case, I identified social and safety needs and put in place measures to motivate and inspire them by fulfilling them.
Task 3
Benefits of Teamwork
The organisation hopes that the recruitment of additional staff will improve teamwork; thus, have a positive impact on efficiency, mutual support, and the resolution of common problems. My experience in human resources management has made me realize that teams assist organisations to achieve things that individuals cannot when they are working individually. Teamwork has led to increased creativity as employees have the chance to brainstorm ideas in groups and combine their unique viewpoints to come up with effective solutions. Also, employees have been able to combine their strengths and talents in a complementary manner, which they rely on to improve their working methods. Teamwork has also boosted trust among employees due to their dependence on others to complete their common tasks. Consequently, most teams have create strong bonds; thus, increasing their effectiveness as they are free to share their ideas. Lastly, teamwork in the company has encouraged employees to take up challenging tasks, which has provided them with the chance to overcome great challenges and record excellent achievements. Consequently, the employees have a better sense of ownership; thus, boosted their job satisfaction and fulfilment.
Resolving Conflicts
Conflicts often arise in the company as teams work together due different perspectives or incompatible issues. However, I have learned that they represent the emotional aspect of human interactions; thus, it is unimaginable for it to disappear completely. As a leader responsible for various HR tasks, I often encounter conflict related to the exercise of power as departmental managers seek to maximize or maintain the influence they have when working in joint tasks. Also, I experience conflict with employees when their personal beliefs such as religion or ethical perspectives do not align with company practices, procedures, and principles. Another source of conflict is the company's environment where employment regulation agencies introduce external pressures.
Conflict is inherent between members of a team. Team members often have competing goals, needs, and methods; thus, leading to conflict related to working styles and communication. Also, discriminatory conflicts often arise when employees demonstrate individual biases, which breed resentment and often lead to a decline in productivity. Also, conflict occurs when individuals rely on other team members to get their tasks completed.
Over my work experience, I have learned to balance my time and effort in handling productivity, ensuring employees meet their deadlines, and conflict resolution. However, I do not rely on identifying or labelling individuals as problem persons as this only perpetuates the disconnection. When I encounter conflict between team members, I seek to determine their individual views about it and then ask them to evaluate it from the other individuals' perspective. The approach assists allows them to have an expanded understanding of the situation and build empathy for other parties in a conflict. Subsequently, I encourage all of them to recognise and validate other people's perspectives and to desist from viewing differences in opinion as personal attacks. Another effective approach is to determine common ground between members in a conflict and redirect the tension towards a constructive interaction; thus, build trust and connection.
Cooperation and Teamwork in the Organisation
As I have acknowledged before, teams have the potential to improve the company's productivity. Usually, I measure the productivity of the team by its synergy, which is often demonstrated by the ability to achieve the targets that team members are working to accomplish. Although, the team of employees has performed well over the years, various shortcomings often affect their performance. First, team members often fail to conduct meetings called to collaborate information or discuss ideas about common projects. Also, some members often rely on some individuals in the team to complete some tasks as they believe they have the best qualifications or abilities. However, the approach often leads to predictable and outdated results.
Communication and collaboration are important elements in enhancing the effectiveness of teams. I will incorporate communication into the training programs as well as the performance appraisals to ensure that all employees view it as one of the objectives towards the accomplishment of overall goals. Also, I will identify the best communicators and place them in supervisory positions to have a clear tome throughout the company. These efforts will improve employee commitment to adopt effective communication skills. Also, the supervisors will assist the team members in adopting excellent communication skills. Besides, I will put in place rewards programs that recognise and celebrate collaborative behaviour. The approach will ensure that team members work together by setting up meetings, generate team ideas, make plans, assist each other, and strive to achieve the best outcomes. The approach will enhance the teams' effectiveness as they hope to achieve higher performance ratings with their collaborative efforts.
Task 4
Assessment of Work Performance
As a recruitment specialist I acknowledge that an effective performance assessment process boosts engagement, retention, and motivation among employees. In the formulation of the company's performance assessment process I will integrate it into its organisational culture. Therefore, it will not focus only on performance appraisals but will constitute a continuous dialogue to avoid underappreciation or misunderstanding of the process. To ensure that the performance assessment is useful to the organisation's overall objectives it will include various factors that both measure performance on an individual level and enhance productivity. These include: alignment of daily tasks to strategic objectives, recording individual performance to support compensation and career development decisions, integrating training and development, and creating formal documents to lower disputes concerning performance ratings.
Assessment of Development Needs
Performance management should provide employees with the opportunity to develop their careers. Therefore, I will ensure that the performance assessment emphasizes professional development, job mastery, and career planning. Therefore, I will encourage the employees to gain knowledge and skills that go beyond the enhancement of job performance and that exceed their job description. I will treat career development as a continuous and dynamic process; thus, I will support them by evaluating and re-assessing their activities and goals. I hold a significant position, which will enable me to provide important feedback. Resources, and learning activities. I will encourage employees to take up relevant classes away from the workplace and in online platforms, and practice what they learn to improve their opportunities for development.
Enhancement of the Assessment Process
Performance assessment is often difficult and most companies often question whether they are doing it in a proper manner. Performance assessment is an important process, but the company has not been viewing it in an ongoing basis; thus, it has been lagging. Also, there have been numerous complaints of inaccuracy or unfairness, inconsistency in ratings, and perceived lack of accountability. I will improve the process by encouraging dialogue, showing employees how to recognise realistic career goals on the basis of individual development and organisational needs.
Related essays