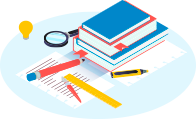 Economy of the United States
The United States has always been admired by businesspersons from other nations due to the country's success in entrepreneurship. For many years, America has been the most dynamic, entrepreneurial, and flexible economy in the world. Nonetheless, the U.S. economy has been shaking for the last 30 years; the level of entrepreneurship has been declining over the years. As new businesses are established, other existing enterprises fail. Some highly productive companies and organizations have been entering the market, thus replacing the less productive ones. American entrepreneurship experienced a steady decline during and after the Great Recession. The crisis damaged the U.S. entrepreneurial systems, and its effects are still felt up to today. Research has shown that for the first time in history, the number of businesses that exist in the U.S. exceeds the level of entries. The decline in business dynamism has been witnessed across all states, metropolitan areas, and in each industrial sector. The issue was even raised by Diana Kander, a famous entrepreneur, who claimed that the U.S. economy has become less entrepreneurial over time. Notably, there has been a reshuffling of resources and job reallocation. Therefore, many studies have shown a significant decline in American entrepreneurship over the past 30 years.
Ms. Kander attributes the decline in U.S. entrepreneurship to poor innovation approaches. She says that entrepreneurs undergo a lengthy training process of establishing unnecessary businesses. She believes that the focus of starting a new company or launching a new product should be on the customers. Investors are required first to develop an idea before they start a business. Once the concept is in place, they should then build a comprehensive business plan that takes a lot of time. After this, an investment is raised followed by the product. The investors expect customers to flock to their business premises once a product is launched, which does not happen in most cases. Kander believes this approach is wrong and is the reason why the number of business failures in America exceeds the number of entries. Investors spend very little time interacting with their customers, and this may have a negative impact on the business. Consumer behavior is unpredictable, and thus, it is important to experiment and test customers before launching a product. In this way, Kander suggests that investors should be educated about real-world interactions to use facts and evidence in their practices.
SEE ALSO: " Reasons to Buy Discussion Board Post"
Currently, in the U.S., more companies are still failing and closing down as compared to newly established businesses. Despite the efforts put to recover from the Great Recession, the U.S. economy is experiencing an output, which is far much below its potential. Apart from that, the level of unemployment is still high, while the rate of business creation is on the decline. In fact, start-up activity has dropped sharply over the past ten years, thus resulting in less contribution to job creation as it was in the earlier decades. Research has shown that the number of new businesses has reduced by nearly half since 1978. Start-up business plays an integral role in driving economic growth and account for almost all net new job creation. In fact, young companies account for nearly 20% of the total job created in the United States annually. Thus, the economic growth slows when there are fewer new companies and more aging ones. The most significant share of the U.S. firms is represented by the long-established enterprises, which accounts for two-thirds of the total firms. Apart from that, there has been a slow-down in the growth of these production companies. Furthermore, the number of businesses who have been in business for less than five years has dropped sharply over the past 35 years. In this way, the role played by the young business people in the economy has diminished.
The increase in unproductive entrepreneurship has resulted in a decline in economic growth, which has been demonstrated by some measures. For instance, the pace of employment dynamism has deteriorated over the past few decades, and the decline has accelerated in the recent years. Research has shown that employment opportunities offered by the new businesses have declined by 30% in the last three decades. Job creation and destruction have exhibited a downward trend over the previous 30 years. Entrepreneurial activity is measured by the age of new businesses but not their size. Consequently, the decreased rate of business start-ups has resulted in the decline in business dynamics. Such companies are associated with high innovation intensity as compared to older firms, hence playing a vital role in economic productivity and growth.
Features
300 words per page
instead of 280
Discount System
Vip Services
Free Revisions
(on demand)
Affiliate Program
Free plagiarism
report (on demand)
Kender in her earlier opinions believed that the sharp decline in the U.S. entrepreneurship is a result of wrong innovation approaches taught in classrooms. She was right though there are other factors that might cause a decline in entrepreneurship. For instance, technological changes as well as globalization are also responsible for the drop in entrepreneurship. What people learn in class determines how successful their lives will be. Markedly, education plays an essential role in the todays economy where creativity is needed. Being creative enables one to successfully start a business and boost entrepreneurship. Additionally, the future of a business is determined by customer engagement. As Kander said, all other approaches to innovation are not as important as consumer interactions. Innovators should be taught how to interact with clients since this is fundamental to growing a customer base. Again, real-life interactions help in creating a positive brand image. Customers have the power to slow-down entrepreneurship. Entrepreneurs should first present their idea to the customers and experiment it to see whether it can be successful. In this way, they are using facts and evidence as proof that their start-up businesses will be successful.
Tax cuts would help in recovering the U.S. entrepreneurship and economy. Tax rates determine whether an investor will venture and remain in an entrepreneurial activity or not. Entrepreneurial decisions are profoundly influenced by the amount of tax imposed on the business as well as wage incomes. Tax cuts on the entrepreneurs have been found to increase the length of entrepreneurial activity. On the other hand, tax cuts on wages shorten entrepreneurial periods. Research has shown that equal tax cuts can result in lower rates of business exits. According to Gurley-Calvez and Bruce, tax cuts can be used to alter the level of entrepreneurial activity in an economy. Young entrepreneurs always consider how taxation rates affect their net benefits before venturing into a business. Therefore, policymakers at all levels of government should work together to create a conducive environment for business formation. It ought to include tax cuts since they influence business growth and survival. Thus, this will encourage more entrepreneurial ventures that would boost the economy in the next ten years.
All in all, the U.S. economy experiences the problems in the development of its economy for the last three decades. It is attributed to the decrease in entries and increase in exits from the markets. Start-up and new businesses play an essential role in employment creation and productivity growth. Additionally, the rate of business dynamism has also declined. The drop in entrepreneurship has been attributed to several factors, including wrong innovation approaches. However, the rates of entrepreneurship can be increased through tax cuts since they encourage young businesspersons who are highly innovative to venture into business. New business firms account for the highest percentage of job creation in the U.S. economy.
Related essays