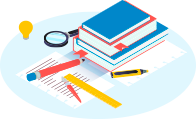 Gender Equality in Afghanistan
Introduction
The whole idea of gender equality looks at the gender relations between men and women in terms of social, cultural and behavioral aspects. The attribute of gender equality also refers to how these attributes interrelate in determining how both men and women are related to one another and hence the resulting diversity in power between them. Amid the long periods of Afghans suffering from instability, women have been on the receiving end of Taliban's oppressive rule especially between 1996 and 2001. This oppression was in the form of restricted movement, physical beating, and ban of girl education. The struggle for equality in Afghanistan has been long but some light has already begun to appear at the end of the tunnel and with relentless efforts there is assured better days ahead for women and girls. The discussion is focused on the matters of gender equality and the measures Afghanistan has adopted under its political system
Women's lowly condition in Afghanistan is seen through the 2007 report by the Afghanistan human development that applied gender and development (GAD) as the major approach of viewing women status and as well applied the indices of gender development. The report concluded that Afghanistan is at the bottom of the human development index and that women in Afghanistan are the poorest globally, there are no health facilities, education, employment, and faces domestic violence and rights violation. Furthermore, women in Afghanistan have a higher rate of inequality in employment education and in healthcare access compared to men. Women in Afghanistan also suffer from lack of justice and limited role in decision making and political structures.
Men perceive the problem of gender inequality in a different way than women in Afghanistan. For example, majority of men feel that forced marriages, domestic violence and women staying indoors is part of culture but not a problem and it requires respect. This kind of perspective is viewed as a conservative attitude towards women and it comes from atrocity perpetuators over women in Afghanistan.
Some of the Main Problems of Women in Afghanistan
Illiteracy and Gender
In Afghanistan, only 12.6 per cent women are literate compared 32 per cent men. In addition, there is only 36 per cent of girls who enrol to primary school and 24 per cent enrol to secondary school. Lack of female teachers, lack of educational centers for girls, poverty, socio-cultural factors, unsecure environment and having notions like girls going to school is harmful are some of the factors that led to high illiteracy rates in women in Afghanistan. According to World Bank, girls illiteracy in signifies that Afghanistan is worse in all Muslim countries.
Health and Gender
In Afghanistan, women do not have good health therefore leading to average women's life expectancy to be 42 years only compared to other countries which life expectancy of women is 62 years. Some of the major factors that led to poor health condition in woman in Afghanistan were lack of education, early marriage, lack of female doctors and health centres, poor infrastructure and conservative attitude.
Lack of Job Opportunities and Poverty
At the index of global poverty, women in Afghanistan stand at the bottom and the country is the second lowest globally. The country suffers from high gendered labour division and women are restricted from working outside home and any productive work that women engage in is undervalued. Also, according to the culture of the Afghanistan, women are not allowed to access better jobs by men therefore leading to a high rate of poverty in afghan women.
Lack of Equal Rights
Women in Afghanistan suffer from lack of women rights. According to the Afghanistan constitution that was adopted in 2003, women are given equal rights and it prohibits any discrimination among the Afghanistan citizens. However, the lives of women in Afghanistan are dictated by the beliefs of culture and Islamic laws that does not favour the equal rights of women
Violence
Violence towards women hinders the economic and social development of society. In Afghanistan violence is very common and it violates human rights of women so much. There have been brutal violent attacks subjected to women for instance, cutting off the nose, ears and also burning them. In September 2000 there was a declaration by the UN's millennium declaration, which focused in combating all violence forms against women as well as implementing the convention on eliminating all discrimination kinds against women.
Political Development and Gender
Women in Afghanistan are faced with the challenge of participating in politics and performing in professional and political duties most during the regime of Taliban. They can only seek fair participation in politics through democratic elections, where women should try and development institution like those ones and participate in democratic elections and also involve themselves in the tasks of making policy for a better political, social and economic tomorrow.
The president of Afghanistan signed a law that basically legalized women rape by their husbands. The law states that women should obey the sexual demands of their husbands. This means that men can force can force their wives to have sexual relations without even her consent. Women are also forced to marriage on their younger age even before they reach puberty. Most of them are bartered in marriage so as to resolve disputes or to repay dept. moreover majority of these young girls are married by men who are by far older than them.
According to the sharia law, a testimony of a female is worth half that of a man tomorrow. In cases of custody, children are awarded to their grandfather and father; therefore women solve divorce cases even in abuses cases that are extreme in fear of losing their children. Shayan argues that, In order to address all these challenges that women face, the perspective of gender requires to be brought to all women. In development work in the society, the issues of gender have been ignored and both men and women are not rewarded equally the development benefits. In Afghanistan, lens of gender should be put in all of its strategies and programmes.
Changes to the Constitution to Address Equality
Under a new constitutional dispensation along with the fall of Taliban group, there has been witnessed great influence on the practices and customary laws governing women in Afghanistan. The constitution is symbolically effective in enforcing the vision and collective goals all with the aim of promoting an equitable society. By upholding the rights of women, this new constitution puts across the message that women issues are no doubt very valuable. For instance, Article 22 outlines that all citizens of Afghanistan regardless of their gender should be subjected to equal duties and rights before the law. The Afghanistan's legal system has adopted new changes in order to combine statutory, Islamic and customary laws. Consequently, the constitutional reform has begun to bear fruits as can be witnessed in the development of an effective justice system and one that protects their rights. For example, there are two main priorities that women activists of Afghanistan advocated for which are ensuring an effective access to justice and building of a trustworthy and just representative judicial institution.
The Afghanistan government in collaboration with the international community as led by America has embarked on reconstructing the Afghanistan's women affairs. Also, Canada has been greatly involved in pushing for Afghanistan's three D's that is development, defence and diplomacy. According to Bergmann, all the three Ds are built of the platform of reconstruction and development of the status of women in Afghanistan. As a result, the ministry of women affairs was established and along with it was critical policing. For instance, the ministry of women affairs has initiated a plan that runs on a ten-year framework with a vision of creating a progressive forum for which women can duly have equal rights as men. Working in close collaboration with the ministry of women affairs are Non-governmental organizations (NGOs) which facilitate consultation and grounds of implementing the plan. Specifically the NGO assumes a key partnership role on the basis of the outlined relations all geared towards pursuing one common agenda of gender equality.
Political Participation and Representation
According to shayan, The National Assembly of Afghanistan has two houses that is the Meshrano and Wolesi Jirga, the upper and lower houses respectively. Politically, women are guaranteed of proper representation as outlined in Article 83 of the constitution; with women having a reserved 25% of the positions in the Wolesi Jiga house and 17% in the Meshrano house tomorrow. The reservation of these positions is the pathway towards ensuring equality for women and particularly in matters of decision making. According to a report by the Afghanistan Research Evaluation Unit, women are starting to get their interests represented as opposed to the past days where poor representation caused a disconnection with their social economic and political concerns tomorrow.
Gender Equality, Development and Reconstruction
In order to realize the Millennium Development Goals (MDGs); including infrastructural growth, healthcare and education the Afghanistan Compact gives clear guidelines of economic and political issues that ought to be prioritized.
The gender issues are tackled in the development and reconstruction agenda as laid down in the Afghanistan National Development Strategy (ANDS) tomorrow. Gender equality in this case is sure to address Afghanistan's main developmental strategies of governance, security an economic growth. This can be seen in Goal 3 of Afghanistan's MDG which articulates the promotion of gender equality and women empowerment.
Conclusion
It is clearly evident that the Afghan women have made tremendous progress within the last 15 years. Tis progress can be attributed to the endless efforts of all women regardless of their age, size or status in fighting for their rights in the social, educational and political arena. After many years of Taliban rule, now a significant number of girls have access to education, health care and government services. Increase of women representation and participation has played an essential role in voicing the women concerns in Afghanistan.
The path towards achieving the rights of women in Afghanistan indicates the progress for a democratic and inclusive government. From the various cases discussed, it is true that raising the status of women while also reducing the instances of gender inequality is bound to significantly contribute towards economic and political stability. Working in an inclusive environment has a lasting impact on the behaviours and nature of work beliefs. It is therefore a key objective to realize a state of gender equality where all people have the opportunity to exercise their rights can be involved in decision making and have control over resources.
Mar 24, 2020 in
Informative
Related essays