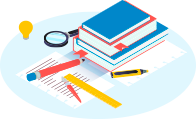 Marriage
The concept of marriage imposes diverse dilemmas on the male and female partners due to fundamental differences in vision of romantic relationship, impact of outer factors and insufficient comprehension of the process of building a constructive and long-lasting relationship. The notion of marriage has been transformed significantly in the recent course of time. The more transformation it endures, the more complicated the concept of marriage becomes. The couple is often unaware of the major determinants of successful marriage. Hereby, the ignorance of driving forces and influential elements of the relationship may lead to failure of marriage and consequent divorce. The present paper focuses on the core dimensions of marriage and delineates the most crucial factors impacting successful romantic and family relationship. Marriage is positioned as a partnership that needs permanent adjustments, improvements and profound mutual understanding.
Successful development of relationship requires daily work from each partner. It is of ultimate importance to deal with the emerging problematic issues, not ignore them. Apparently, the couple is expected to work with the issues together. Otherwise, the success and continuity of the marriage becomes questionable. Fluctuations in relationship, especially in marriage, not only romantic one, are inevitable. Each couple faces particular challenges and problems, but not each is capable to cope with them successfully. Neff and Karney underline that effectiveness of the long-term relationship directly depends on how intimates process and interpret the variability in their specific experiences of each other. In order to handle negative experiences properly, the couple is expected to navigate constructively both positive and negative events in their marriage life, and be aware of mutual responsibility for the given process.
There are several major dimensions within which the marriage develops, namely, internal intimate sphere, external context, and the scope of health. It is important to align all of them and transform into a holistic mature relationship. Hereby, marriage is regarded as a particular type of partnership that requires constant enhancement from both partners.
Internal intimate sphere is often considered to be the most challenging and complicated one. It involves the domain of mutual understanding. As far as partners have different social, cultural and educational backgrounds, confusions and misconceptions is an expected outcome. One of the most influential elements of the internal sphere of relationship in the marriage is reactivity to daily experiences the couple faces. Actually, the responsiveness to events and actions depends on many factors such as values, priorities, habits and attitudes. The issues of health, especially mental one, have also considerable impact on reactivity in the relationship. For instance, the case of excessive reassurance-seeking imposes a serious threat on the marriage. Such a maladaptive interpersonal behavior is defined as a behavioral tendency to repetitively and persistently ask assurances of close others about ones worth and lovability. The long-term effect of ERS is elicited rejection which leads to conflicts, separations and divorces.
Another serious threat to successful marriage is discussed by Bruner, Kuryluk and Whitton. The scholars investigate the destructive impact of attention-deficit/hyperactivity disorder on healthy and successful marriage. ADHD is defined as a psychiatric condition characterized by inattention and/or hyperactivity-impulsivity. Although the given disorder is usually is studied in relation to academic performance and achievement, its impact on romantic relationship is also concluded to be considerable. To be more precise, the research reveals higher percentage of divorces in couples where one of the partners has ADHD in comparison with those without such a diagnosis. Literature review offers only several studies on the given topic. Hence, there is a considerable gap in studying of ADHDs influence on marriage, but the currently acquired research outcomes confirm their connection.
The issue of gender is also an important point in the current discussion. The researchers underline the tendency, according to which the romantic relationships and especially marriages occupy a salient place in the concepts and identities of the female partners, whereas male ones care about them less. Nonetheless, Simon and Barrett do not support such a stance and highlight that such prioritizing practice also impacts mental health of the partners, but the previously accepted stance positing that the womens mental health appears to be more often the issue of concern in marriages is no longer valid. The scholars underline that there is a sufficient convergence between the degree of significance of romantic relationship in both male and female, and its actual relation with the scope of mental health. Such findings confirm that the successful marriage is a result of cooperation of two individuals having equal value of their marriage and targeted to preserve it and be a happy couple.
Features
300 words per page
instead of 280
Discount System
Vip Services
Free Revisions
(on demand)
Affiliate Program
Plagiarism-Free Papers
Kalichman offers an in-depth insight into one more salient domain of the marriage, namely, physical health and its impact on the mental one and, subsequently, on the state of marriage. Healthy relationship encompasses numerous important aspects, and healthy sexual life is one of the most important ones. Kalichman investigates individuals diagnosed with HIV-positive condition. The research outcomes reveal that the negative impact of sexual risk factors such as HIV-positive diagnosis on the attitude and stress level is considerably lowered. Such a tendency is related to efficiency of intervening measures. It provides a perspective for the individuals with the given diagnosis to enjoy marriage with a partner and avid HIV-related stress which impacts relationship negatively. Hence, the perception of marriage has acquired an expanded vision which is of vital importance in the current course of time.
The external context of successful evolution of marriage is also an influential factor. Neff and Karney underline a particularly strong influence of stress on relationship. To be more precise, the scholars emphasize that stress provoked by the external factors such as work, hobby or interpersonal conflict with friends is capable to tax intimates cognitive resources, leaving them fewer resources to effectively manage negative perceptions of their relationships. It is a well-known truth that building a relationship is a process of adaptation that both partners endure regardless of strong feelings and mutual affection to each other. Stress related to external context of intimate relationship undermines efficiency of the adaptation. As a consequence, the level of satisfaction from relationship decreases. Subsequently, stress triggered by the external factors transforms into distressful condition of the internal sphere of relationship. Such a circled stress undermines proper reactions to daily marriage experiences, and the threat for success of the relationship augments.
SEE ALSO: " Reasons to Buy Discussion Board Post"
The present discussion of the major spheres of marriage and their effect on its success and continuity contributes to more profound comprehension of the core essence of marriage. To be more precise, it expands the vision of marriage as a partnership that requires constant attention, enhancement and timely adjustment. The course of building of understanding between the partners is a compulsory element of successful marriage. Along with such, profound trust is an indispensable element of marriage. Being a partner means not only to respect, trust and understand the beloved one, but also to be the one worth being trusted and respected. Such a holistic approach is expected to contribute to constructive development of relationship in the marriage, elimination of conflicts and proper solutions in case of misunderstandings and dilemmas.
If a person has particular issues within one of the delineated scopes, some researchers tend to shift the responsibility for elicited problems only on this particular person. Nonetheless, it is an excessively narrowed approach as far as effective progress in marriage can be initiated only by both partners. The need to expand vision of marriage is vividly presented by such studies as conducted by Kalichman and Stewart and Harkness. An individual facing particular problem either with the mental health, or with the physical one, is responsible for his or her proper and timely treatment, whereas the other member of relationship is also expected to act respectively. The ultimate importance of participation of both individuals is required in order to provide holistic approach to positive and enhancement in marriage. Mutual effort is a core basis of partnership. Moreover, the response and contribution of the other partner usually promotes positive dynamics in coping with problematic issues in marriage.
Thus, the course of itemized and thorough discussion of research studies reveals that marriage is a multidimensional phenomenon that encompasses such major domains as internal intimate sphere, external context, and the scope of health. Health issues and distressful factors triggered by the external environment impose the ultimate danger for efficient relationship. They provoke complications which consequently transform in the problematic issues within the internal intimate sphere of marriage. Successful marriage is positioned as a constructive partnership that is aware of the challenges and dilemmas, and simultaneously strives to overcome and solve them in order to preserve and improve their relationship. Mutual trust, respect and profound comprehension are the fundamental elements of successful marriage.
Oct 30, 2020 in
Informative
Related essays