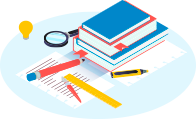 Mother's Day Essay
My Mother
My mother was very wonderful because she was so gentle and caring towards me until I was able to grow in to a strong person that I am today. The care she had to me gave me a sense of belonging thus giving me comfort and a source of support that made me what I am today. The love that she showed me cushioned me against great thing as I was about to fall and I realized how dependable my mother was. My mother was able to accumulate all the needed energy to perform all the things that she did so that she could feed me until I grew to be a big and strong person.
My mother was the only source of inspiration to me. She successfully played the role of a teacher, a nurse as well as a counselor in my early life, which contributed positively to my growth as a dependable leader in the future. My mother also played the role of a chauffer, a cook as well as a friend to me and in most cases she was able to get time to become my playmate which was a sign of great love that she had towards me. Whenever I called my mother, she never hesitated to come and her love was always inexhaustible.
When I remember the love that my mother gave to me, I can only contemplate about my childhood and now that I am a mother, I have realized that hard work together with fun are good to bring up children. I highly appreciate all the things that my mother gave to me including sacrifice, devotion, tears as well as deep love. My mother also gave me her whole heart, her mind, energy as well as soul. My mother was a source of strength to me and also sweet security. This is wonderful.
May 12, 2022 in
Informative
Related essays