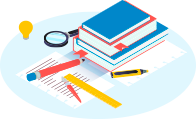 School Uniforms
Nowadays, there are many topical issues relating to the contemporary system of education that cause heated debates. One of such issues is the question of whether school uniforms should be or should not be mandatory. There are proponents and opponents of school uniforms who voice different concerns and argue seemingly convincing arguments to support their positions. Hence, opponents usually emphasize that mandatory school uniforms violate students right to self-expression and restrict their creativity. In turn, proponents claim that mandatory school uniforms create a sense of unity and allow students focus on studying rather than their looks. Of course, there are a lot of various other arguments that both sides offer to support their viewpoint. Overall, it seems that mandatory school uniforms should be mandatory across all schools because of the attitudinal and educational benefits they bring into the school setting, as well as their positive impact on the school atmosphere despite the existing partial limitation of students self-expression through clothes.
Prior to providing arguments and counterarguments relating to the above stated position, it is necessary to focus a bit on the statistics. Thus, in the USA the number of public schools that have adopted mandatory school uniform policies have increased over the recent years, growing from 13% as of 2003/2004 academic year to 19% as of 2011/2012 academic year. During the 2011/2012 academic year, 30% of K-12 schools had rules obliging students to wear a school uniform, while only 12% of secondary schools had similar policies. It should also be noted that school uniforms are currently mandatory either in schools for the wealthy or in high-poverty schools, while most schools in neighborhoods where children of middle socioeconomic status and mixed statuses live and learn do not have respective uniform policies. At the same time, virtually all US schools have dress codes and the number of schools with strict dress codes has increased from 47% as of 2000 to 57% as of now. While in the USA the issue of school uniforms remains largely unresolved and controversial, many other countries have already decided in favor of making uniforms mandatory for their students and some of them like the UK are really proud of this and consider it to be an integral part of the traditional educational system.
School uniforms should be made mandatory in the USA, as well as in most other countries because of their educational benefits. To date, there have been conducted no comprehensive studies on the connection between school uniforms and educational attainments of students that would offer some conclusive findings. However, there is a rather strong support of this connection given that the most successful schools in the world like Westminster, Eton, Le Rossey, and others have had mandatory school uniforms for a long period of time and may be even called fanatical about their uniforms. Besides, 9 of top 10 countries in terms of the PISA results are countries where school uniforms are mandatory, including, for instance, China, South Korean, Japan, Finland, and others. This way, only Canada that has the 10th place in terms of these results has rather relaxed uniform policies, yet many of its schools have already adopted clear uniform policies. Furthermore, the study by Gentile and Imberman shows that mandatory school uniform policies have a beneficial impact on female students educational outcomes. Hence, girls attendance rates increase after the adoption of such policies, along with their language and math gains. Initially, these gains are not significant, but the improvement in language and math scores becomes more obvious two years after the adoption of respective uniform policies. In turn, results for boys are mixed, but boys of all ages show some improvements in attendance and math scores two years after the uniform policy adoption. Although it is not clear how uniform impacts educational achievements and attendance in particular, it is hypothesized that this is done through improving the overall school atmosphere and making students more visible in the community.
Features
300 words per page
instead of 280
Discount System
Vip Services
Free Revisions
(on demand)
Affiliate Program
Plagiarism-Free Papers
SEE ALSO: " Reasons to Buy Discussion Board Post"
Hence, another argument in favor of making school uniforms mandatory in schools concerns potential changes in the school atmosphere, culture, and environment. As Walmsley points out, going to school is the primary job of children and adolescents and Just like their parents must wear appropriate clothing for work, students must wear appropriate clothing for school. By wearing the same uniforms, students acquire a sense of belonging to a particular educational institution and start feeling like a team where all players are equal. This way, they can focus on studying rather than on paying attention to their looks and those of their peers. Another impact of such uniformity is the fact that students from different socioeconomic classes feel equal and do not have to worry that they are the poorest in class or that their patents cannot afford buying them some designer clothing item. In turn, all students can focus on the process of studying and find ways to express and distinguish themselves through their academic successes rather than material objects. Moreover, uniform policies do not intend to make students study and behave all the time, but are rather aimed at creating a culture where students generally are proud of their school and more respectful to teachers and administrators. Of course, not students will feel that way immediately after the mandatory school uniform policy adoption, but all of them will learn the sense of responsibility and duty by making what is necessary rather than what they want to do. This is another benefit of mandatory school uniforms as students learn from early years that life in the society is not always about their wishes and desires, but can also entail compliance with certain rules and norms compulsory for all members of the social group.
Nonetheless, opponents of mandatory school uniforms claim that shortcomings of such policy far outweigh their potential benefits. Thus, McGuire indicates that school uniforms contribute to the promotion of gender inequality by limiting some clothing items to only girls and only boys and do not allowing representatives of the two genders to mix them. For instance, he claims that girls are required to wear skirts and cannot wear trousers in some schools, while boys cannot dye their hair. However, these issues can be easily addressed by incorporating respective provisions in school uniform policies and providing a range of options for boys and girls that they can choose from without infringing on their gender identification right. Another opponent of the issue under consideration, Bailey, believes that Todays school uniforms seem more a punitive measure meant to deny students their right to freedom of expression and individuality. However, school is hardly a place the main purpose of which is to ensure the freedom of expression and clothing is hardly the only way how students can express their individuality. Uniforms are not meant as punitive measures, but rather as a way of promoting school identity and atmosphere where all students feel that they belong to a cohesive tight group.
Withal, the main task of school is to educate and bring up mature and well-developed personalities who will not judge others by their looks only. In turn, individuality and expression can be attained through many other means other than clothes, while uniform is the only means of ensuring oneness and unity of students, as well as providing them with equal access to quality education without any segregation and bullying based on their parents income. Taking all the above mentioned arguments and counterarguments into account, it is obvious that school uniforms should be mandatory in order to benefit students, teachers, and the society at large.
Oct 30, 2020 in
Informative
Related essays