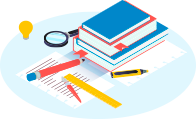 School Violence
The problem of violence in general and against children in particular remains important today, despite the fact that any violence against the child, including physical punishment is prohibited by legislation. The state recognizes that violence against children occur in different areas of life - at home, in contact with law enforcement officials, in institutions, at schools. Children spend a lot of time at schools, therefore the school should play a key role in protecting children from violence. Modern educational establishments despite all their problems and difficulties and shortcomings retain status of one of the main institutions of individuality socialization and development. Considering the level of school violence cases, it is necessary to investigate all aspects of this problem in order to provide possible ways of safe environment at schools.
School violence is a type of violence that includes the use of force between children or teachers towards students, or the students towards teachers. In general, the term was not used till 1992. However, since 1992 University of California database traced the increase of the citation with the phrase school violence in the national newspapers on 70%. The most general definition of the school violence was given by Furlong and Morrison who defined it as multi-faceted construct that includes criminal acts that influences on the development and learning and harm school climate. Such rising attention to this issue represents its presence in today school life, therefore requires its deep investigation.
The existence of this problem is maintained by the certain statistical data. In 2014 near 850, 000 victimizations at school with children aged 12-18 were observed. 1.3 million disciplinary incidents were reported in the United States as the one that were caused by drug, alcohol, weapons possession and resulted in temporary removal from school. Such statistics determines the necessity of the deeper investigation of the subject. However, most cases of teen violence remain unknown. People are turning to the police only when inflicted injuries are of at least moderate severity.
In general, school violence includes bullying, perpetration, physical or psychological exploitation, cyber threats, fights, classroom disorders, cult-related behavior, physical injury to teachers, use of weapons etc. They can be classified into two groups emotional and physical. Emotional abuse causes the victims emotional stress, humiliating him and lowers self-esteem. Types of emotional abuse are the following - mockery, assigning nicknames, endless comments, bias, ridicule, humiliation in front of other children, bulling etc . Physical violence implies the use of physical force against a student, classmates, resulting in the possible physical injury. Usually, physical and emotional abuses accompany each other. Mockery and abuse can go on for a long time, causing the victims of traumatic experiences. It has to be noted, that both children and teachers can become the potential victims of the school violence. 8% of teachers reported being threatened. The most common victims of school violence are children who have: physical shortcomings - wearing glasses, reduced hearing or movement disorders; original features - red hair freckles, protruding ears; fear of school. Target audience among teachers who can experiences violence, can be named those who have problems with teacher-student interaction.
As the consequences, victims undergo different physical and psychological outcomes. For instance, higher level of anxiety, low self-esteem can be observed. As a result, it is depicted on the academic score as well. It is also observed that, girls tend to be victims more often than boys. In addition, in case of physical violence pupils can experience cuts, bruises etc. All types of school violence consequences affect studying process and deprive children of the normal self-development and socialization.
Features
300 words per page
instead of 280
Discount System
Vip Services
Free Revisions
(on demand)
Affiliate Program
Plagiarism-Free Papers
SEE ALSO: " Reasons to Buy Discussion Board Post"
There different reasons of school violence. The first is weapon access as University of Southern California School of Medicine report concludes near 35% of families with children under 18 keep firearms at home. In addition, children can obtain guns illegally according to University of California at Davis' Violence Prevention survey. The second is violent content of the media. It is observed a typical child in America watch 200,000acts of violence with more than 18,000 acts of murders till the age of 18; television broadcasts 812 episodes reporting about violent acts per hour. Considering the fact the most children tend to spend their free time while watching TV, it becomes evident that its violent content shapes certain outlook and moral principles. Another important cause of school violence is cyber abuse as games with violent content reduce adolescent normal reaction to aggression and conflict, and make them become accustomed to this type of behavior and consider it acceptable for the society. All that teenagers see on the screen, is the image of how to act they endure in life. One more source of school violence is the peculiarities of different types of environment at school, family, community in general. Big school sizes, business of parents and indifference of society can determine children to conduct violent actions in order to attract attention. In general, all these factors can be eliminated through the certain social policy.
Considering the definition of school violence, its reasons and consequences there have already been made some attempts in direction of its prevention. In general preventing has to be conducted on the three levels of psychological help: primary, secondary and tertiary. Primary prevention of social violence includes an informative aspect i.e. informing students about negative outcomes of violence in general. Secondary prevention of violence is carried out through the development and training of adolescents and youth against violence. Tertiary prevention is aimed at social integration in the social environment of people who have suffered from violence. Tertiary prevention involves identifying the causes and behavior of young people that led to the problem. It is important that this work led specialist school psychological services.
Besides that there some additional prevention acts: preparation of punishment system for the violators, system of security guard on the area of campus, counseling at-risk students, profiling of potentially violent individuals etc. One of the possible forms of work aimed at preventing violence in school, school mediation i.e. conflict resolution through reconciliation of the parties of the best option to overcome the problems that satisfies both parties, by mutual desire of the parties to find a way out. In fact, the main point of all prevention events is to create friendly and warm school environment that will help pupils conduct successful socialization.
In general, statistics shows that school violence remains an issue of high importance in the USA today. It can be considered as the result of the lack of psychological comfort among pupils and enough interpersonal communication. Such situation can be caused by the problems in family, aggressive classroom atmosphere and high quantity of the violent media content. Different forms of school violence can lead to various psycho-physical consequences for pupils and teachers. Therefore, school authorities and teachers have to conduct certain programs that are able to prevent expression of cruelty and aggression in educational institutions as school is one of the main sources of childrens socialization.
Oct 30, 2020 in
Informative
Related essays