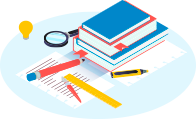 Sexism and Sexuality in Food Advertisements: Discrimination and Causes of Sexual Violence
Modern advertising industry is full of sexism and erotic stimuli, which are aimed at attracting people's attention, but in reality leads to violence as well as misinformation of males and children in regard to sexual issues. Sexuality related advertisings have recently become widely spread. The use of sexual themes in advertising has a number of purposes. Advertisers are trying to attract people's attention by creating advertisements based on sexual issues. It has become a tendency for a female body to play a role of an etalon of beauty and sexuality. However, such treatment of human body previously had a negative connotation being insulting to women. It would be a quite awkward situation if we do not see any female body in advertising. As an 'open minded' concept of "female being used in advertisements" is more accepted in the modern society, sexuality and sexism have been implemented not only in advertisements of clothes or perfumes industry, but also in other industries related to food, air planes, cars, and even cat food, which has nothing to do with sexuality. While first-time viewers (customers) of these advertisements may be attracted by such advertisements, the ideology of using sexuality in TV advertisements might result in the increase of sexual violence, and also might bring many malicious effects to children who are not controlled in what kind of advertisements they watch. Modern food advertising is full of sexism and sexuality which leads to malicious outcomes, such as spreading of sexual violence and misinforming of males and children on sexual themes; this encourages offensive and discriminating treatment of women.
Sexism and sexuality has become a part of food advertising industry, which shows the degradation of modern culture leading to negative outcomes. Modern advertising is characterized by a high level of misogyny, which has become a part of advertising culture. Having turned on a TV or looking at the printed ads on big boards or other types of media, it is impossible to omit the fact that most of the ads feature women as a means of attracting male attention. However, using such sexual stimuli to buy a product or service, one has to understand that women are a part of the audience, which means that they also need stimuli to buy a product or service. Most of TV ads are aimed at satisfying sexual desires of men; that is why women become the target of advertising. Overall, there is nothing bad in sexism and sexuality, but the issue becomes a problem when these notions become public at the expense of a particular person or group of people. Women are considered objects of attention and this attention is vulgar and inappropriate. Women are not considered human beings, but are rather perceived as sexual objects, the toys of sexual harassment.
There is nothing negative in sexuality itself since it is a natural process. Crooks and Baur consider sexuality to be an essential part of personality possessed by each human being and aimed at satisfying individual needs. Overall, sexuality is a part of a human being represented in the social structure. Sexuality is considered a product of culture. Therefore, there is nothing wrong with sexuality, but people have perverted its meaning having created assaulting and sexually explicit content for advertising. With an intention to display women's body for social observation in food industry, the advertisers aim at creating a vision of hunger. But in reality, the advertising is directed towards sexual hunger, which shows women as an object of sexual desire. Arby's advertisement shows women's breasts and legs exposed to the public with all their parts visible. Burger King's add shows a woman with an open mouth, which looks surprisingly big evoking the imagination and creativity of the audience. Overall, the advertisings mentioned above show women's sexuality as something wrong and assaulting, contributing to gender discrimination. The focus of the advertisements is not the food itself, but rather almost naked women, women in unclear postures. The use of a female image is not aimed at attracting the attention of the audience, but is rather aimed at making women the center of the advertisement, which is wrong.
Specifically, female sexuality is presented as something wrong and offensive, something that can be shown to audience. The loss of intimacy is a serious problem. Women become objects of public attention in a very accusing manner. Men in such cases consider women as things, the objects, which can be treated the way they like. The advertisements taken as the examples are the best examples of how women can serve the objects of desire for men. Considering the modern tendency of creating assaulting images of women in different types of advertising, the food industry has attracted much attention. The advertisers try to create a vision of hunger using other images and trying to attract the audience's attention by means of creating a parallel between physical and sexual hunger. The sexually provocative ads have made women the target of the public. However, not many people in the world accuse such actions causing serious cultural dimensions. Women are the target of assault in mass media and this image is transmitted to everyday life. Being sexual, women sometimes feel ashamed of their bodies; they feel shame in doing something and wearing some dress because of advertising. It is hardly possible to imagine a woman, who can eat a hamburger in front of a Burger King's advertisement. Speaking about assaulting ads, it is important to speak about criminal responsibility for violence and discrimination.
Modern advertising industry leads to spreading of male violence directed towards women. The major concept considered in the modern ads is based on the fact that men belong to a dominant gender. The examples of such advertisements are innumerable. For example, the Audi advertisement is one of the examples of violent treatment of females. A boy takes his father's car and goes to prom, where he kisses the prom queen without her agreement and leaves happy with the stuck eye. Modern advertising teaches youth to take what they want from life without having any moral boundaries in terms of treatment of women. Modern mass media teaches young men to be violent towards women confirming the fact that they like it. According to the research conducted by the University of Manitoba in Winnipeg, Canada, "'hyper-masculine ideals, encouraging readers to adopt violent or sexually aggressive tendencies" have been found in 56% of magazine ads. 527 print advertisements were involved in the analysis. Having been watching numerous advertisements where men dominate over women for many years, it is obvious that men want to imitate such behavior and look as masculine as those men on TV. Advertising has a number of severe outcomes. By attracting people's attention to the advertised products, advertisements also make people pay attention to the surrounding world making assaulting claims.
Female discrimination in food advertising is a form of offensive treatment, which leads to domestic violence due to a prejudiced attitude to women as a weaker social class. Being treated violently in mass media, men begin to copy the same attitude. By wishing to look brave and brutal and trying to copy the 'cool' guys from the ads, men can easily cross the line between being brave in relation to women and violent towards them. Domestic violence is one of the serious problems in the modern world because mass media creates the conditions, where domestic violence becomes normal and perpetuated. Morier-Genoud, Bodenmann, Favrat, and Vannotti have conducted a research investigating the level of domestic violence. According to their study, 36% of women have once been the victims of assault and 67.3% of the surveyed cases were related to the domestic violence. Additional research has confirmed that the support of the violence in mass media is one of the reasons for domestic violence proliferation. Watching how women are treated on TV, many men are sure that they can behave in the same manner. Assaulting advertising on TV shows a different reality where men are considered the center of attention and women are just attributing objects aimed at encouraging male dignity.
Male and children are misinformed when they see sexuality related advertising promoting daily consumed food products. If to look at Arby's and Burger King's advertisements, it can be noticed that the center of the attention is a woman, but not the food itself. Watching such attitude to women, children and young men receive a wrong message about human sexuality. As it has already been discussed, sexuality is an inner feeling combined with cultural aspects. However, what one can see is a woman showing her sexual looks. A child receives this message and believes that a sexual woman is a woman that shows her legs wide open and breasts free from cloths; a child and a young man can see an open mouth of a woman and in combination with the previously seen images, one's imagination can be vivid in this regard. As a result, the new generation is brought up based on an absolutely wrong vision of the purpose of a woman and her role in relationship with men. A woman from an advertisement becomes an image of any average woman. Young generation is sure that the role of a woman is to open her mouth to put something big into it and stand in a relaxed position in public. Such misinformation leads to the increase of violence, shifts in cultural vision, etc. Even though the advertisements under analysis are aimed at particular audience, adult men, the advertising of sexual nature has entered all the spheres of human life, having become accessible to children and affecting their sexual behavior.
SEE ALSO: Buy Custom Term Papers Online
Many sexually assaulting advertisements have been created as humorous, but if to look at them from a deeper perspective it becomes obvious that such advertisements portray sexism as a negative issue directed towards women. Trying to cover domestic violence by humorous notes, mass media create jokes and funny pictures to justify female directed violence. Analysis conducted by Bemiller and Schneider "demonstrates that sexist jokes offer portrayals of misogyny that serve many functions, some of which include the sexual objectification of women, devaluation of their personal and professional abilities, and support of violence against women" (459). According to two different research projects, 61.3% and 53.5% of analyzed commercials had the elements of humor combined with domestic violence (Kohlman et al 2018). Nowadays, men do not think that it is an assault to consider women's body to be an object of jokes, but this is offense and discrimination. The problem is that modern advertising supports such attitude. Initially, advertisers aimed at creating the ads, which were to be humorous and eye-catching. However, having touched the issue of sexuality from humorous perspective, advertisers have negatively affected women's dignity.
By trying to take the position of the advertisers, it is possible to see that sexuality was used in advertisements on purpose so as to satisfy customers' tastes. Also, the advertisements of such kind were initially intended for male customers only. Women body was used to make men pay attention to the advertisement. The advertising tries to encourage male desire, the desire to look at a beautiful woman. The combination of a female image and a product advertised helps to attract males' attention to this or that product and make sure that a person will be attracted and interested in buying it. The first impressions from the sexually directed advertisements are usually positive since they do not have any violent or abusing nature. The purposes the companies pursue are to catch the attention of the audience and make sure that the product is promoted. The methods of achieving this are not taken into account. As a result, female bodies are usually considered to be the means of attracting attention, as they are used as objects and sexual images aimed at making sure that men notice the advertized product. Even if there is no direct violence against women in the advertisement, women's bodies are used in the form of images or objects, which means the violation of human rights, discrimination and assault.
Modern advertising is focused on women's body as a means of attracting males' attention. Many advertising campaigns have been directed at creating an image of a sexual woman who is ready to do anything to make sure that the audience is satisfied. There are two kinds of problems in such sexual advertisements. On the one hand, the primary aspects should be considered since such sexual images lead to malicious outcomes, such as sexual violence. On the other hand, such advertising has a secondary affect leading to children being misinformed on sexual themes and encouraging offensive and discriminating treatment of women. Women shown in advertising are perceived as public property in deeper consideration. It is hardly possible to respect a woman since it is possible to see her sexually opened parts of the body in public. Modern society needs to reconsider the attitude to women and sexuality as nowadays the advertising is perceived as something that provokes violence and assault. The advertising which involves a woman's body as an image is harmful to children because such pictures affect their development. Looking at such advertisements, children receive wrong information on sex and sexuality, which leads to a false attitude to women and their role in the society.
Food advertising is the sphere of interests of people of all ages and genders. Therefore, creating an advertisement with the use of the images featuring female bodies, the creators of the campaign intentionally show women to the whole audience since people have already seen the image of a female body. The negative image of women in the society is constantly supported by female discriminating advertisements. It is actually a problem that a woman's body is used as an object in the world advertising being considered a norm. Apart from the assaulting and discriminating issues, women's images in advertising lead to the proliferation of violence. It is unacceptable in the modern world of freedom and democracy. Therefore, the principles of advertising should be reconsidered in order to live in a developed society free of prejudice and stereotypes.
Oct 9, 2019 in
Informative
Related essays