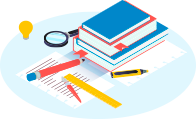 Social Work Role in Policy Practice
Nowadays a life of an ordinary citizen is full of benefits, which were brought with the development of information technologies, and general improvement of living standard, due to the ubiquitous economic enhancement. However, there are still millions of people, who do not get appropriate living conditions because of the imperfection of the law system and personal predicaments. A social worker is a person, who dedicates his/her work to help a suffering. Their work covers almost of the spheres of human being, such as education, medicine, housing, and social status. Social workers provide their services through the work of various organizations and policy practice. This paper is aimed to examine necessary skills and activities, related to the social work advocacy, based on the demographic and biographical outline of social work advocate.
Overall Demographic and Biographical Outline of SW Advocate
Billy Spivey is the advocate, who was chosen as the example. He is a Licensed Clinical Social Worker in Ocala. Moreover, he holds the position of current president of the National Association of Social Workers Florida Chapter. His career began with education at the Samford University, where he received his Bachelors of Arts in Speech Communication and Theatre in 1989- 1994. After spending ten years in Los Angeles, Mr. Spivey decided to continue his education. He returned to Florida, where he received a Master of Social Work. Until January of 2012, Mr. Spivey worked at Malcolm Randall VA Medical Center and became a community residential care social worker. At this position, he supported homeless veterans who need housing from Department of Housing and Urban Development – VA Supportive Housing HUD-VASH Program.
After, he became the Gainesville Unit Chairperson for the National Association of Social Workers (NASW) for the Florida Chapter. Mr. Spivey has not stopped his education, even when he has the position of the president of the National Association of Social Workers Florida Chapter. Currently, he obtains his Doctorate of Social Work with a concentration on Substance Abuse/ Addiction Counseling at Walden University. In addition, he is Clinical Director of the Perspective and New Direction of Central Florida and case manager for HUD- VASH.
It can be said, that Mr. Spivey's strong desire to become the social worker leads him to his current position. Billy Spivey is sure, that he was born to be a social worker and his bachelor's degree in the Speech Communication make him happy. His good public speech qualities, which he earned as the Bachelor in Speech Communication, helped him in advocating for policy change. His knowledge of Social Work and training contributed him to become the best social worker possible matriculation through his MSW program. Furthermore, the social worker should be more than an excellent clinician, she/he should also be educated to see his/her work in broader socioeconomic implications. In such way, Mr. Spivey's leadership qualities positively affected his career too. He knew that he was going to soar like an eagle when he finally found his niche in the social work practice.
Nature of Activities and Tasks Related to SW Advocacy
What about activities and tasks, related to the SW advocacy, Mr. Spivey dedicates all of his energy and skills to implementing laws, protecting mental and behavioral health. He plays several roles in social work practice and manages to combine several duties and responsibilities. As the social worker for the Department of Veterans Affairs he helps veterans, who has become homeless due to the certain reasons, get suitable housing. He advocates on behalf of their services to other staff, regarding adherence to treatment plan and the psychosocial problems of health care. Moreover, he collaborates with the ethical issues that involve patients and staff. That includes initiating and participating in ethical consultations. In addition, he coordinates community-based services, which contain necessary information and referral for additional services from other VA programs, other government programs and community agency programs.
As the Clinical director at perspective drug and alcohol treatment center in Ocala, Florida, he provides clinical oversight to ensure that the facility meets certain standards, program planning, group and individual counseling. As President of the NASW, he implements legislative advocacy, budgeting, leadership recruitment, and association – wide policy planning.
The 2014 Florida legislative passing of SB 1666, which is the child welfare reform bill, is Mt. Spivey's the most remarkable and impactful change. This bill increased the workforce demand for social workers within the Florida department of Children and Families. He considers himself hypervigilant in keeping track of mental and behavioral health in the state of Florida. The desire to advocate on behalf of veterans appeared when Mr. Spivey worked with them and noticed that they were struggling with mental and behavioral issues and did not have enough resources. Moreover, he developed agenda of 2016, which expands an area of his activity, including health care for all individuals and supplemented services.
The social work can be divided into three levels. They are micro, mezzo, and macro levels. The principle difference between them is an amount of involved people. The first one, micro level is the most common kind of social work practice. It includes work with individuals and small-sized groups of people. The next level is mezzo level. It involves medium-sized groups of people, certain communities, and local organizations. In this level, problems of individuals are considered as social issues. Work with the veterans is Mr. Spivey's engagement into this level. Social practice at the macro level provides attempts to help sufferings through the large organizations. It includes changes in the health care law. Mr. Spivey is engaged in this level as President of the NASW in Florida Chapter.
Despite the fact, that Mr. Spivey has achieved a lot in the field of advocacy, he does not stop his activity and sets new goals. He developed a plan, which is aimed to increase amount of involved people and bring significant changes to the health, aging and social justice. The first point of his plan is to support accessible and affordable health care for all families, including Medicaid recipients. In addition, this point includes care expanding on the base of utilization of all federal funds. The second point sets the goal to promote reasonable, equitable, free of bias, flexible to the situation criminal justice laws and sentencing guidelines. In such way, this point aims to change laws accordingly public interests and protection. The next milestone in his plan is to reduce homelessness, assist those experiencing homelessness, and enhance housing options with the help of support programs. Moreover, among his goals is to expand services and help for aging people with disabilities and their caregivers. To sum up, Mr. Spivey directs his work to promote legislation, which provides services and employment for all people regardless of their race, ethnicity, sexual orientation, gender, age, material status, political belief, religion, immigration status or mental or physical disabilities.
SW Skills Used in Advocacy Work and Additional MSW Training thought to be Helpful
Billy Spivey has become a great social worker because he mastered several helpful for social practice skills. First of all, that is his excellent public speech skills, which he has got at the university. It helps him to get a necessary funding for his programs and avoid critical situations, makes him impactful and reasonable. In addition, appropriate speech demonstrates his competency and professionalism. Moreover, due to the LMX theory, effective communication is a required condition for leadership and providing social help. In this theory, communication considered as the vehicle, through which useful changes take place between subordinates and leaders.
The next useful skill is assessment ability. The correct assessment of current situation is a crucial point in the development of intervention plan. It specifies actual tasks, necessary resources, and behavioral strategy. Advocacy and leadership skills help the social worker to represent his/her client in a proper way, implement changes and programs in the state level to provide sufferings with expanded services and exclude outdated and needless policies. Problem solving skill is aimed to help individuals and communities to overcome challenges. In addition, it is needed to negotiate financial and budget obstacles. A diversity of clients may challenge practice of a social worker. However, respect for diversity helps the specialist to better understand his clients and improve communities in general. According to the NASW's Code of Ethics, the social worker should learn understand the nature of social diversity, respect the race, ethnicity, color, political belief, religion, and sexual orientation. Furthermore, the social worker should obtain a documentation skill. It is necessary to report the court information during the investigation because completing such task would be impossible without it. The documents must be detailed, accurate and timely to benefit both the organization and client. The last skill is understanding of human relationships. It has a significant meaning to have a developed relationship knowledge and practice because families, couples and communities represent a comprehensive support resource.
All of the mentioned skills are important at the certain steps of the unified model of advocacy. Hoefer suggests a systematic of advocacy practice such as getting involved, understanding the issue, planning, advocating, evaluating and ongoing monitoring. Mr. Spivey has shown competency during all of these stages. His effectiveness in getting involved manifested in noticing needs of people, who suffered from mental and behavioral health. He approved his planning and advocating skills, brining changes to the legislation. He has developed a modernization plan, representing membership as one of the members of the council of chapter's presidents. He has also contributed to attending committee meetings, offering expertise and meeting with legislators to suggest necessary changes into the social justice. As the Clinical Director of the Perspective and New Direction of Central Florida, Mr. Spivey has witnessed many cases. He made sure that there is not just one individual experiencing mental and behavioral disorder, but a community of individuals experiencing the same problems.
Moreover, according to the NASW's Code of Ethics, the social worker should work towards providing the best practice and maintain the appropriate level of knowledge. Additional MSW training was developed to improve professional skills. They are held in the form of seminars, workshops, and certificates. Trainings suggest obtaining some clinical treatment methods, such as long-term therapy, Self-Psychology, Adlerian psychology, short-term cognitive behavioral therapy, art therapy, hypnotherapy, and psychodrama.
Personal Reaction to Learned about this Individual and Reading Material
The biography of Billy Spivey inspires me for hard work and for constant improvement. I made sure that the high motivation is the only way to reach the set goal and become able to bring changes on the state level. His personality and reading material showed me, that there are several skills, which are necessarily in order to provide clients with appropriate services. One of the most crucial skills is leadership. Unfortunately, it is often underrated in the social work practice. Therefore, social workers should stop feeling beleaguered and start building on strengths to benefit clients, their organizations. Furthermore, it has a significant meaning to learn how to allocate a substantial among a huge amount of information to benefit sufferings the most.
Conclusion
So, this paper examines the biography of advocate in policy practice in order to determine the necessary skills for successful and useful work. The chosen advocate is Billy Spivey, who is a Licensed Clinical Social Worker in Ocala and the current president of the National Association of Social Workers Florida Chapter. He obtained his Bachelor of Arts from Samford University in 1994. Ten years later, he returned to the Florida State University to earn a Master of Social Work. Mr. Spivey has worked with Veterans, sufferings from mental and behavioral health, couples, and families. The most impactful change on the field of policy took place in 2014, when he has orchestrated the 2014 Florida legislative passing of SB 1666. His high level of competency and desire to help people and provide them with better social services leads him to his current position.
May 28, 2020 in
Informative
Related essays