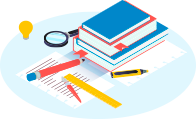 Little Manila is in the Heart
The book Little Manila is in the Heart is written by Dr. Dawn Bohulano Mabalon. The book was published at the Duke University Press in 2013. It is 464 pages long. The book is very interesting to read and very well written. I specifically liked it, because the author talks about her own family to make history. She gives a very detailed account about the conditions her family lived in. For example, she talks about memories she had with her father, when she was a very going girl. Mabalon has a very strong connection to Little Manila. After all, she was born and raised there. Further, her grandparents grow up in Stockton. At the same time, it is amazing how much research she has done to complete the book. The content is very rich and beautifully illustrated. There are many issues related to the Filipina/os community that are talked mentioned. I think most of the issues have been very well addressed and argued. It is not only facts and research. However, it covers and examines the lives of the Filipina community in an excellent way.
Before analyzing and summarizing the authors arguments and evidences it is important to know a little about Filipina in America. The largest number of Filipinas have always been living in California. They are the largest community among Asian-Americans. Most of them live in the Southern California and the Bay Area. This information was released by U.S census. On the other hand, they are one of the largest foreigner groups to be living in the United States. Philippines have been one of the top five countries of origin that immigrated to the United States. They came forth in terms of high immigrant population in 2013. According to 2013 census, they were around more than four percent of the total forty one million immigrants living in United States.
The book concerns itself with the identity of the Filipino community living in Stockton, California. Mabalon also broadens her scope to talk about the politics and history of the community. The author make a great arguments regarding harsh conditions that Filipino community experienced while living in the United States as immigrants around twentieth century. She argues that Filipino community living in Stockton, created their own way of living. Due to the discrimination from Americans they had to rely on themselves and so they created their own community. In other words, the Filipino built Little Manila. They built restaurants, churches, hotels, pool halls, etc. For example, Mabalons grandfather was not allowed to attend school because of his Filipino roots, he was discriminated against, so he opened a restaurant in Little Manila. Not only did they built their own community but they also were constantly fighting to get more rights. More specifically, they wanted better conditions for working. At the time, there was a big injustice in payments. So they struggled to get fair share in payments. They created their own community so that they would not be an easy target for discrimination that was all over the place.
SEE ALSO: " Reasons to Buy Discussion Board Post"
Mabalon disputes that building strip malls, high ways, suburban neighborhoods are good progress for our community. She claims that these big projects take away our farmlands and they create global warming and reduce resources. She argues that persevering historical sites are essential for the survival of Filipina/o heritage. Every year hundreds of visitors come to see Little Manila for its historical attraction. If there was a McDonalds built instead no one would care to see it since, they are everywhere in America. However, there is only one Little Manila in the world that tells the story of American Filipino. Mabalon sees that women have not been trated as equals. In terms of payment and work. She also argues that role of gender in social community is a very important. Mabalon believes the society is more productive and progress with the participation of women. She has greatly fought for saving historical buildings in Little Manila and to get fair treatment of women.
Features
300 words per page
instead of 280
Discount System
Vip Services
Free Revisions
(on demand)
Affiliate Program
Plagiarism-Free Papers
Mabalon believes in creation of Filipino-American history. She supports the teaching of her history at public American school. She argue that Filipinos history is American history and that there should no difference when teaching at public schools. After all, Filipinos have participated in the creation of American society and they should not be forgotten. She further argues that not only rich white elites matter but also Filipinos communities matter as much. Teaching Filipinos history at public schools is mandated by Assemblyman Rob Bontas. In addition, Mabalon talks to big audiences of Filiponos all around the world. She want to send message that Filipinos are part of American history and they have greatly contributed to the building of America. She has struggled to get equal rights for Filipinas/os community living in America.
Unfortunately, there is not Little Manila in Stockton anymore. However, there is still Stockton Filipino American community. As Mabalon stresses that, despite disappearance of Little Manila, Stockton community has evolved and resisted the economic and political changes. They have come out strong and vibrant. One of the reasons, she wrote the book is for the new generations to read and appreciate the hardship that Filipinos went through to make what is today now. Most of the historical sites have been demolished by building malls, modern restaurants and etc. However, this does not mean that the community has also been demolished.
The author uses talk to old people for their memories to support her arguments. Mabalon realized that she can take advantage of the old people when it comes to writing history. She believed that old memories are pure history. She derived a lot of her stories from her family members. Her father, Enesto Tirona Mabalon helped her with translation and guidance. Overall she received a tremendous help from her community. She based a lot of her findings on the interviews she performed. On the other hand, she spent a lot of time interviewing people. Even today, writers talk to old people to write about history. Living memories are history.
While collecting evidence, she did not only relied only on memories of her community and family but she received a great deal of information from government records, newspapers, census information, etc. However, oral histories and interviews were a very big sources of information for her. If she has not realized that her families memories are history she probably would not have been so successful in completing the book.
Before reading the book, I thought Little Manila is the name of a little girl. After I realized that it was a home to Filipinas/os living in America until it was destroyed by urban constructions in 1960s. Further, I thought that I was going to learn about a normal life that was given to Filipinas/os in America. On the contrary, I learnt so much details about the lives of a community that was discriminated against by Americans. I was particularly taken away to find out that Filipinas/os were not allowed to attend schools. However, by working hard and having faith in America, they were able to get more rights.
Reading this book made me think that I can learn a lot from elders about my own history. Now I think I can have a great conversation with them. As mentioned above, I was shocked to find out that in early years of Filipinas/os immigrants they were not allowed to enter schools. However, I was excited to learn that Filipinas/os created their own communities to live better lives than relying on racist system to do live their lives. I loved and enjoyed reading the book. It was very engaging and I did not feel like I was reading a boring history book. I was deeply drowned in it. It made me feel like I was living in that period. I strongly recommend reading the book not only one time but several times to have a better understanding and great time.
Oct 31, 2020 in
Literature
Related essays