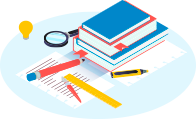 Elements of Ethical Behavior to Situations Confronting Leaders
Abstract
Organization leaders are often confronted with various situations that pose ethical dilemmas as far as organization's values such as integrity, honesty and trust are concerned. Leaders are, therefore, expecting to offer ethically accepted solutions to the problems that arise in the organization. In order to achieve this, organizations are expected to enact code of ethics or conduct that must be followed to define acceptable organization ethical behavior. In this regard, the code of ethics is the roadmap for leaders, employees and various stakeholders to follow. In most organizations, ethics committee is responsible for developing and implementing code of ethics policies and standards. Different organizations have their own set of policies that describe their ethical behavior. In addition, leaders are always confronted with conflicting ethical policies when carrying out merger between two organizations. This paper focuses on the elements of ethical behavior to situations confronting leaders when carrying out a merger.
Introduction
Codes of conduct are critical in the running of organizations. The need for a guided approach to operations is more pronounced in cases of mergers. For this work, a code of conduct/ethics refers to, "a written set of principles that typically works in conjunction with an organization's mission statement to clearly identify expectations regarding appropriate behavior". Different organizations have their own set of policies that describe their ethical behavior. One of the areas in which organization leaders are often confronted with conflicting ethical policies is when they carry out merger. In this regard, merging entities need to solve a number of issues that cause conflicts in ethical behavior such as harnessing their cultures in order to improve their compatibility. For example, in regard to UWEAR and PALEDENIM companies, in the scenario A and B, each has its own set of ethical policies and standard governing its behavior. Due to these differences in code of conducts, the merger of the two companies brings various conflicting policies that need to be resolved. This paper discusses the situations that arise in the merger between UWEAR and PALEDENIM and proposes the approach and policies to be adopted in order to move ahead. In addition, the paper discusses reporting, investigative, enforcement, and punishment measures that should be established within the code of conduct and, finally, the kind of structure to govern the ethics committee for the two companies.
Situations and Need for Policy
The following situation can be observed in the interaction with Joe Smith. First, Joe Smith has a close personal relationship with Bill Bateman the C.E.O of Peninsula Hotel. This is evident in the way they engage in social events together, receiving expensive gifts from Bill and the close ties that exist between their families as seen in scenario B. This close personal relationship may influence biasness especially while making critical decision concerning any contract between the two companies. For example, Joe may be tempted to award contract to Peninsula Hotel on the ground of their good friendship with the C.E.O of the hotel. This proves that there is no policy and guidelines on personal relationships and relations to customers and other stakeholders. Therefore, a policy is needed that will prevent the socialization of employees with stakeholders in contract negotiations. In addition, the policy should ensure employees put the interests of stakeholder and their organization above self-interests.
Secondly, in scenario B, Joe Smith reveals that they won the contract simply because they underbid their contract. This is clearly brought out when Joe Smith claim that they managed to underbid their competitor by $5 on each uniform. This clearly shows lack of enforcement of code of conduct by government and the two organizations in awarding of contracts. For Joe to conduct all his business operation in one place may raise the issue of cost management and confidentiality and integrity of contract negotiations. This indicates lack of code of conduct that outlines how employees should compete with others on contracts. It is unfair business practices to simply underbid in order to win a contract. Furthermore, Joe did not consult with other members of the company but made a personal judgment. Therefore, a policy that gives guidelines on how to bid for tenders is necessary. In addition, a policy is necessary to deal with the issue of confidentiality and integrity of contract negotiations, like provision of guidelines on how and where employees should meet their clients.
Third, the two companies UWEAR and PALEDENIM operate in different culture and with different philosophy and expectations, one being a public company and the other a private company. PALEDENIM employs 'one-for-all and all-for-one' approach while UWEAR does not pay attention to teamwork. Given that the two entities have dissimilar ways of operations, merging presents a challenge that must be addressed if the exercise is to succeed. The employees are faced with ethical dilemma on how they will be expected to behave; which culture to embrace ones the merger take effect. Therefore, code of ethics is necessary in order to resolve the cultural discrepancy between the two organizations.
Policies to be Established
There are a number of policies that should be established in order to tackle the above discuss situations and to prevent such situation from happening in future. First, the policy that deals with personal and professional integrity and customer relations should be established. For example the policy can state that "all employees are not allowed to engage in any social activities with their clients besides that stipulated by the organization". In addition, an employee must inform his or her line manger if they have any close personal relationship with another employee or client or any stakeholder that might impact on their work life. This policy will prevent Joe Smith and Bill Bateman from engaging in social events that might interfere with the confidentiality and integrity of a contract.
Second, a customer-employee relation policy that defines how employees should relate with customers and clients will be necessary. For example, the policy can be developed that state that all contract negotiations with the clients should not take place in any of the premises of the organization's clients or business partners. Anti-corruption and bribe policy should also be established in order to prevent employees from engaging in bribery and corruption when negotiating on contracts. Finally, policies are needed to bridge the gap between the different cultures of the two organizations that are undergoing merger. It calls on merging the values of the two organizations to come up with policies that outline code of conduct for all employees. For example, code of ethics that describe how employees should dress, when they should leave or report to work and how to engage in teamwork. Finally, there is need for a policy that spells clear guidelines on procedure of merger.
Reporting and Investigative Measures
For effective handling of reporting and investigative code of conduct violations, a number of measures must be established. First, the ethics committee must be constituted and should be responsible for designing procedure and method of reporting and investigating cases of code of conduct. Second, all cases should be reported to a grievance committee. In this case, a grievance committee or ethic officer is responsible for investigating complaints and it gives recommendation to the board of management on handling of complaints (PricewaterhouseCoopers, n.d.). There should also be a hearing committee responsible for handling all the cases based on the investigative report. Whistleblower protection program must also be established to protect those who report all cases of violations of code of conduct. After investigation has been carried, out the following reports should be produced: investigation summary report, ethics recommendation action report and hearing committee findings and recommendation of facts report.
Enforcement and Punitive Measures
Human Resource officer and the Ethics Committee are responsible for enforcing the code of conduct and providing punitive measures. The following penalties are proposed, as suggested by Barman and White: bar guilty persons from continued holding of company office; imposing fines on guilty parties and prosecuting suspected persons. Other penalties include cancelling tenders awarded in suspicious circumstances and blacklisting guilty parties from transacting business with the company in the future. The above measures can be applied independently or in conjunction with others. Similarly, Fowler outlines the following punitive measures that should be adopted: termination of employment contract, filing lawsuits and charging violators with crime in accordance with nature of violation.
Type of Governing Structure
Ethics committee is an advisory council responsible for implementing the code of conduct and disciplinary procedures. The governing structure of ethics committee will comprise of Chief Executive Officer, the grievance committee, the human resource manager, departmental managers, a consultant and a government representative. The C.E.O will be the chairperson of ethics committee; HR manager will be the committee's secretary, while others will be members of the committee.
Conclusion
Code of ethics helps an organization to maintain its integrity, trust, honesty and reputation. Effective code of conduct policies is essential to prevent unethical behavior in a workplace. In order to implement code of ethics, an ethics committee is responsible for overall developing and implementing policies that describe the code of conduct. Based on the reviewed cases, it is needful to observe policy guidelines to minimize conduct that compromises the integrity of business. The merged organization's leadership must implement the proposed policy faithfully in order to enhance the chances of having a positive result.
Jul 24, 2020 in
Management
Related essays