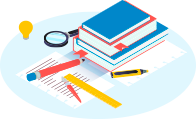 Knowledge Management
Introduction
Knowledge management is the practice where organizations manage their knowledge. It involves obtaining, developing, and sharing knowledge by entities or employees. The rise in information technology has made knowledge an important aspect in running of organizations. As a result, organizations are trying to come up with knowledge economy. The main purpose of knowledge management system is to obtain developed knowledge that can ensure organizations realize their intended objectives. In the current highly competitive world, knowledge management system creates a lot of advantages to organizations and organizations that emphasizes on knowledge and time need to utilize it.
Approaches that Toyota Used to Develop Knowledge Management Practises
Sharing of knowledge and learning of organization are key at enabling Toyota to create knowledge management practices through implementing three approaches: Creating and sharing knowledge with local and global suppliers, creating and sharing knowledge through joint ventures and alliances, and creating and sharing knowledge with local engineers and clients in emerging markets. Knowledge is among the important elements of organizational strategy. Toyota has been able to not only create and share knowledge within its departments, but throughout its supply chain. The strong networks within the supply chain in Japan have enabled creation of strong relationships and trust that enable effective sharing of knowledge among firms. The supply chain networks are open thus enabling development of a strong bond emanating from specific ties that exist between the firm, enhancing development of novel knowledge. Toyota has developed a strong link with suppliers that enable it to share the knowledge it has created thus enhancing learning in the supply chain network. The company thus is able to do business with suppliers that have the ability to create knowledge.
The company also creates a strong relationship with global suppliers especially in market areas it needs to expand to. In this regard, instead of using its engineers from Japan to develop products and services that may not effectively suit clients in areas it intends to expand to such as the USA, the new knowledge it obtained from suppliers regarding different tastes in different markets made it to use workers in areas it intends to expand and develop cars that specifically suit needs of locals. Prior to expanding in various emerging markets, Toyota could manufacture cars in its Japan plant using its Japanese engineers and ship them to various parts of the world. Nonetheless, Toyota decided to expand its production facilities in various emerging markets in North America and Europe. It hires local engineers who are able to gain create products and services that meet the needs of the clients. Creating products tailored towards meeting the needs of locals meant that Toyota had to gain or develop knowledge by talking with local dealers, engineers, and customers and develop products that they need. The products that have been developed in emerging markets are also being exported and sold to other markets with characteristics of the local market. The company was therefore able to save on shipping costs, increase sales, and meet the unique needs of locals.
Toyota has been able to create new knowledge through its joint ventures and development of alliances. Prior to utilizing the joint venture and alliances strategies, Toyota could expand to emerging markets solely, which increased its risks of not succeeding and escalated its costs of expansion. Learning of organizations and development of new knowledge is made possible if multinational organizations and competitors create alliances and share knowledge. They are thus able to take advantage of knowledge in many markets. For instance, the joint venture between General Motors and Toyota has enabled creation of new knowledge that have made certain the two organizations learn from each other and enhance their competitiveness. Toyota also collaborated with PSA Peugeot Citroen where they both own half of the shares of the joint venture. The two companies were able to identify the needs of targeted European market and began to manufacture vehicles with sophisticated technologies as there was high demand for the cars. The companies developed small cars that are environmental friendly, use fuel efficiently, are reliable, and safe, which was what the European market required. The two companies managed to leverage the best of each companys design to develop the product at low cost as they learn from one anothers strategy, culture, and technologies. Toyota was able to learn from the knowledge of small cars of PSA while PSA learned from Toyotas production procedures.
SEE ALSO: " Reasons to Buy Discussion Board Post"
Knowledge Management System at Dubai Courts
The objective of turning to a knowledge economy by 2030 made Abu Dhabi government to implement a knowledge management system. The government also acknowledges that knowledge management system will make it competitive and implement most of the changes it needs to make. The creation of knowledge not only helps the government to gain knowledge that would help it improve socioeconomically but also enable citizens to own knowledge that would enable them develop. The main business objective of Dubai courts is to provide effective and efficient services to clients. Dubai courts implemented knowledge management to increase efficiency in terms of service delivery, enable effective knowledge sharing and communication, and enhance the courts internal effectiveness. It was introduced to the courts by one of its employees in 2012, and their level of satisfaction of users has greatly improved since then. The courts have implemented a strategy that requires judges to meet regularly and share information regarding the cases they have and share the information to others. The judges also get to seminars, workshops, and trainings and share information regarding the judgements. They also publish their judgements and findings for others to see, enhancing learning. The accuracy, speed, and effectiveness of knowledge transfer in Dubai Courts are attributed to the technologies they implement and the ease of accessibility of knowledge. The database of the courts is managed by an information technology expert who ensures it is secure. The departments of the courts on the other hand ensure the data is accurate. Intelligence reports are utilized in cases where the judges handle same cases. The databases are also required to be linked with each other to enable sharing, collation, and retrieval of information.
The challenges of implementing knowledge management system at Dubai Courts are misunderstanding or lack of understanding of knowledge management by all employees. It was thus very hard to explain to some employees the need for a knowledge management system and the benefits it would provide the court. Implementation of the system has thus experienced hurdles but clarity of the system to workers of the court was made possible via trainings and workshops. Even so, some workers still do not fully understand the need for the knowledge management system, which has made it difficult for the management to support implementation of knowledge management system in the courts. Another problem involved the section to be responsible at implementing the system; whether it was HR or IT to implement was a daunting task for the courts.
Features
300 words per page
instead of 280
Discount System
Vip Services
Free Revisions
(on demand)
Affiliate Program
Plagiarism-Free Papers
The courts culture and confidentiality requirements hinder the implementation of knowledge management system. The need to strictly adhere to hierarchy where seniors are regarded with high respect has created problems sharing of information between top and junior judges. There is also the difficulty of gathering tacit knowledge. While some people indicate that they find difficulties capturing the knowledge because of lack of time, others indicate lack of mechanism of effectively capturing tacit knowledge. Resistance to change where some judges do not want to change to new ways of doing things such as sharing information is another challenge; this has made some employees reluctant at using the computer applications and databases involved in the implementation of the knowledge system. The courts also found difficulties bringing into line their strategy and knowledge management. At the same time, since judgement may require some form of confidentiality, some judges are not willing to share some information they deem confidential as they fear the consequences that may befall them. Lastly, identifying the right information to collect and store is another challenge. Since knowledge management is still new in various sectors, there is high likelihood of collecting and storing the wrong information of information that may not add value, which will waste resources and time.
To enhance the likelihood of Dubai Courts implementing knowledge management system successfully, it should train its staff on knowledge management system, effective design of the system, top management support, integration between other systems in the courts and the knowledge management system, and knowledge auditing. The courts should continue increasing the awareness of employees regarding the benefits of the knowledge management system to make them accept and embrace changes brought about by the system. They should design properly design it to be user friendly and easy to use. The design of the system should be able to allow employees to provide feedback to ensure adjustments are made to make it perfect in future. The system should also be able to allow users record their experiences so that highly experienced employees can help lowly experienced employees with knowledge regarding how they can improve their services at their workplaces. The courts should specifically leave the work of maintaining the system to the information technology department to guarantee its security and privacy. The top management should also increase their involvement in the implementation of the system by not only providing adequate finance and personnel but also provision of emotional and leadership support. The system should also be designed so that it integrates well and is compatible to other systems in the courts to enable effective sharing and retrieval of information. For instance, the system should be connected and integrated with the E-judge System where each judge is required to enter his or her information regarding a judgement he or she makes where all other judges can access and learn from. The E-judge System is connected to various system including case management system and achieving system thus has a vast of new knowledge that can enhance learning.
Popular Use of Social Media
Social media enables interaction between people from various cultural, social, and economic backgrounds. It also enables collection of information regarding various topics, expertise, and fields of study. Such information is stored in databases of social media companies where it can be retrieved, analyzed, or used in creation of new knowledge. The vast data or information in social media enables businesses to use data analytics to analyze the data and come up with knowledge that enables them make informed decisions. For instance, Facebook Company, through the information it receives from its Facebook social media, uses big data to get information about the people it wants to recruit and gain knowledge regarding the qualifications and skills of persons to recruit.
Unlike closed innovation which considered information within firms secrete and confidential, social media has enabled organizations to practice open innovation where they use knowledge they gain externally and internally to come up with innovative products and services. For instance, Samsung has implemented open innovation where it receives information from external and internal people through its Facebook fan page to improve its products and services. GE also implements open innovation model via social media to solve troubles experienced in the word via putting into action crowdsourcing innovation. The company focuses on working together with entrepreneurs and experts all over the world. Social media has enabled organizations to collect information from social media users regarding what they need and use such information to learn and continuously develop products and services required by clients. Social media has also enabled creation of knowledge from competitors since it allows competitors to publicly post information or data where other organizations can have access to. They also enable information to be accessed in real-time since information posted on social media becomes accessible to many people within no time. For instance, information regarding the Brexit decision was made available to the entire world in real-time, which enabled organizations and businesses to rethink their strategies, make immediate decisions, and prevent their businesses from the any adverse effects. By and large, the popular use of social media has enabled organizations to shift from closed or restricted mode of knowledge management and learning to open or unrestricted mode of knowledge management and learning as they are able to use valuable information within and outside the organizations.
Mar 5, 2021 in
Management
Related essays