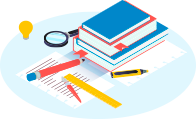 OSIM Managerial Case Study
Introduction
OSIM international deals with health lifestyle products, which many people around the globe treasure. This abounds from the fact that the company has continually come up with new products and currently has more than 200 healthy lifestyle products.
The problem in question concerns opportunities for the company in terms of new market entry. When a company has high innovativeness like OSIM international, it is essential that the manager of the company be keen on how he expands the market for the products. It is also essential that the manager knows new market dynamics before venturing into the market. This explains why there are models to guide a manager regarding new markets and opportunities for the business.
Issue Identification
In this context, OSIM international is faced with a challenge of expanding the market for its products. From the case study, it can be identified that the company has a good research base, which ensures that the company comes up with a new product in the market from time to time.
Additionally, the company has a good manufacturing base that ensures the company does not delay in its production of health lifestyle products. This avails a challenge for the company leadership considering that the company has products cherished in many countries, this means that they have to take advantage of the opportunity at hand, which regards the expansion of their market base. This issue is essential for research because it facilitates a reader to become aware of the difference between Blue Ocean and Red Ocean strategy as models that guide the success of a business. This issue has an impact on the organization because if it does not explore new markets, it can end up losing its market power as another organization can decide to come up with generic products and form a monopoly in regions that the company has not expanded to yet.
Critical Discussion
Blue Ocean strategy is an essential part of expanding a business as indicated by Barney (2001). The author asserts that it is essential for a business to always seek to expand to new markets. According to Bourne, Mills, Wilcox, Neely, & Platts (2000), Blue Ocean strategy requires the incorporation of traditional methods such as PEST GO analysis. Burke, Stel, & Thurik (2010) comment that this plays a critical role in business as it facilitates the business to go out and search for existing opportunities or those that will arise at a later date.
Dearlove (2005) also affirms the previous statement by adding that the business should especially seek unexploited opportunities, which in this case can be considered in terms of markets. this strategy is particulalry essential for OSIM international given its high productive nature and the fact that it produces a variety of goods. However, Kaplan & Norton (2000) are quick to note that a business should also factor the red ocean strategy because most new products launch in from such a strategy. Lastly, Mauborgne & Kim (2004) conclude by indicating the need for value innovation for customers. They indicate that when a business utilizes the Blue Ocean strategy, they should factor creating a leap for customers.
Conclusion
In conclusion, OSIM international is a company that deals in the manufacture and marketing of various healthy lifestyle products. As indicated above, the company has an issue that concerns exploiting its opportunities. It is noted from the case study that the company has not expanded globally; thus, it abounds as an issue. The Blue Ocean strategy has been advanced by various scholars as the best way for the business to expand its services. the Blue Ocean strategy entails exploring of new markets that have not been exploited and venturing into them. Value innovation has been suggested by some scholars as a way of ensuring that customers have a leap in value, which is part of the Blue Ocean strategy.
Feb 16, 2018 in
Management
Related essays