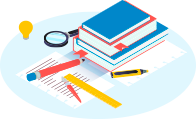 Strategic Planning And Secrecy
Strategic planning is adopted as an organization tries to improve its competitiveness in a market. As the name suggests, strategic planning is a critical tool when an organization is pursuing a strategy that has been identified to be helpful in line with the goals that are being perused. It entails the realignment of internal processes, utilization, and allocation of available resources but above street an organization to better excellence. It is, therefore, common that within a strategic plan lies an in-depth discovered tips on the gaps available in the market that the organization can realign itself to exploit. Moreover, there is also a detailed plan on the ways an organization aims at improving its internal efficiency in line with improving its competitiveness within the market. In appreciation of these critical inputs that a strategic plan brings to an organization, many organizations are keen to keep their strategic plans a secret to many in the organization with the exemption of the top leadership as a means of safeguarding their competitiveness in the market.
Why Conduct Strategic Planning In Secret
The Need to Safeguard the Element of Proactivity
Strategic planning helps an organization to improve the element of proactivity where an organization becomes empowers towards making important moves in the market first. Therefore, in line with the need to protect the newly crafted ways of setting the pace in the market, the management tend to keep this information as private as possible. Moreover, this is an approach that is utilized because in most the cases, the improvement of the element of proactivity is brought by a new creativity that an organization has to encounter a cost for it. It is, therefore, diligent enough for the management to keep this new information as secretive as possible until the organization has exploited it to the maximum.
Protecting Identified New Opportunities
Another input brought by a strategic plan is the sensitization of an organization to new gaps in the market. This is an input that is one of the primary aims of coming up with a strategic plan and therefore, provides insights that if known by the junior employees increased the chances of being exposed to the competitors. Moreover, these newly identified goals are also very accessible to the competitors, and it is this realization that the details of the strategic plan and the planning itself is closely guarded. Besides, the need to protect the details and the process of strategic planning in the context of new opportunities is premised on the fact that the organization at hand might be having less ability to exploit the opportunities. Therefore, if this information gets out of the organization then, the new opportunities might be exploited before the organization at hand implement the plan.
SEE ALSO: " Reasons to Buy Discussion Board Post"
The Need to protect Organizational Goals
At the heart of any strategic plan lies a detailed take on the goals targeted and the path towards these goals. Moreover, within these details on the goals at hand are the way the resources are going to be allocated and exploited. Therefore, matters of strategic planning are very critical to the welfare of an organization and more so when it comes to organizational goals which are helpful in the perpetuity of the organization. This is a serious input that organizational goals bring in and therefore, the management is keen to ensure that any relevant details are protected well, and this is met by keeping the strategic planning process secretly.
The Need to Protect Internal Operations
A strategic plan is also helpful in improving internal operations in the line of realigning an organization to take a more strategic position in a market. Moreover, these internal operational shifts are made in the line of improving the efficiency levels which in turn leads to improved competitiveness in a market. Moreover, improvement of efficiency is a goal that each firm tries to attain and therefore when one of the firms can formulate a working formula towards attaining improved efficiency; then this information has to be closely guarded for economic gains to be guaranteed. Another aspect that necessitates the top management to keep details of strategic planning in the context of the internal operations a secret is the appreciation that improvement of internal efficiency demands the introduction of change. Therefore, if this information gets to the junior employees before necessary implementation strategies are laid down, the plan might start to experience resistance to change which might render the whole strategic planning useless.
It is, therefore, clear that the decision by many organizations to keep their strategic planning process and its in-depth details as a secret is premised on the need to ensure that the plan brings in a competitive edge to the organization. Moreover, this is an approach that ensures that critical details in the strategic plan remain with top leaders who are more reliable in keeping secrets compared to the junior employees who can easily sell off the ideas. Besides, this is an approach that allows the top leadership to ensure that fine-tune the plan to ensure that it fits the goals of the organization without unnecessary conflicts the worry of the idea being exploited elsewhere. Therefore, since a strategic plan is supposed to give an organization an edge over its competitors, then the approach of keeping all matters strategic plan as a secret to the majority in an organization is a worthy decision to ensure that all the potential benefits are captured by the organization that has invested in coming up with a new and improved way of engaging in a market.
Features
300 words per page
instead of 280
Discount System
Vip Services
Free Revisions
(on demand)
Affiliate Program
Plagiarism-Free Papers
Potential Almarai Companys Mechanism to Survive in a Competitive Environment
Almarai Company is a Saudi Arabia based integrated dairy company that was started in 1977 as just a dairy company. However, with time the company has diversified in other food-related avenues thus becoming Saudi Arabian first company in food and beverages industry. This is an achievement that has been realized due to the company having a flawless reputation but above all centering its services on a clear vision that is customer oriented. However, to maintain this success, the company need to maintain its competitive edge in a market that is now experiencing increased competition as Saudi Arabia becomes more open to both local and international players. Therefore, to maintain this competition Almarai Company need to employ the following mechanisms.
Frequent Market Assessments
Almarai Company needs to ensure that it undertakes frequent market assessments where the intention needs to be the identification of the consumers needs. This is an assertion that is premised on the reality that consumers needs are highly dynamic and frequent market assessments are needed to keep up with them. Through these acts, it will be possible for Almarai Company to tap on market opportunities but above all identify its areas of operation that need to be realigned to help the company meet the consumers expectations better. In turn, it will be possible for Almarai Company to maintain a competitive edge over the rival despite the presence of intense competition.
High Internal Efficiency
Efficiency is another factor that Almarai Company need to protect. Improved efficiency leads to a minimized cost of production that allows an organization to offer fairer unit price to the customers. Similarly, upholding high internal efficiency will be helpful for Almarai Company to lure more customers through availing its products and services at more affordable prices than its competitors. Therefore, investment in the right technology is needed and accompanied by an employees-centered reward system that will make sure that the employees are highly motivated and productive.
Market Positioning
Perception in a market for an organization is everything when it comes to competing in a highly competitive market. Market positioning plays a critical role in luring more customers when an organization presents itself as the market leader. Almarai Company, therefore, needs to ensure that it understands its consumers needs and address them in a holistic manner and community this in the market. When customers perceive a company as reliable and customer oriented, then it becomes easier for the company to improve and maintain its competitive edge. This is an approach that will help Almarai Company attained a sustainable competitive edge.
Strategic Marketing Management
Almarai Company also needs to ensure that it stays in touch with its current and potential customers by informing them of its existence and its role in helping them live a healthier life. Being in the food industry, Almarai Company needs to ensure that it clearly communicates the safety and quality features of its product to ensure that consumers confidence is won. Differentiation brings an improved competitive edge and thus needs to be the primary goal of the marketing exercise to ensure that Almarai Company presents itself as the consumers partner when it comes to healthy and high-quality food and beverage demands. A good marketing exercise will help Almarai Company remain relevant within the competitive market thus helping it safeguard its competitive edge.
Mar 4, 2021 in
Management
Related essays