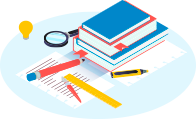 Apple Marketing Strategy for the iPhone
Abstract
This paper investigates a case of Apple, which grounds on the launching of a new product iPhone 11 on the market. The creators of the product state that the new iPhone will features certain characteristics, which previous models do not have. In order to analyze the appropriate marketing strategy for the iPhone 11, it is crucial to take into consideration two critical factors of new product development, namely branding policy and speed of product development. For the purpose of the paper, it is necessary to conduct the analyses of current trends on the electronic equipment industry and investigate the relevance of behavioral economics, Big Data, and social media for the iPhone 11 marketing campaign. According to the results of the analyses, it becomes obvious that in order to succeed with the new product launching, the company should firstly emphasize its brand identity and stay aware of all arising technological opportunities. Besides, in order to discover the features of a current customers decision-making process and become closer to the millennial customer group, Apple should pay attention to the use of Big Data and implement social media into its marketing campaign.
Company and Industry Background
Company Description
Apple Inc. has been on the market for 40 years. Nowadays, it is headquartered in Cupertino, California and headed byMr. Timothy D. Cook who is companys CEO and Director. At the time of September 30, 2017 the company increased its revenue for the first three quarters of the year by 6.3% and earned $229.234 billion. Similarly, its net income for the first three quarters of 2017 increased by 5.8% and gained $48.351 billion.
Apple manufactures a wide range of electronic devices for consumer use, such as mobile phones, software, laptops, TVs, etc, which are named as iPhone, iPad, Mac, iPod, Apple Watch, Apple TV, iPhone OS (iOS), OS X and watchOS operating systems, iCloud, Apple Pay, and so on. The company operating facilities are located in the North and South America, Europe, and Asia Pacific region, where it employs around 123,000 of full-time employees.
Industry Overview
Apple Inc. operates in the electronic equipment industry, in the sector of consumer goods. According to the experts estimations, the global market of the electronic equipment industry will reach $3 trillion by 2020. In frames of geographical regions, it is necessary to note that the Asia Pacific seems to be the largest region for consuming electronic equipment with China as the biggest market. India is on the second place with the expected annual growth of 16.8%. Thereby, nowadays the market where Apple operates has been constantly growing and seems to be prospective.
Characteristics of the Product
This paper analyzes a new product that Apple might launch after iPhone X. This new product is called iPhone 11, and it is expected that it will be launched on the market in September 2018, exactly in one year after the iPhone X. The producers claim that a new product will have enhanced characteristics, which significantly differ from the previous iPhone X. Thus, a handset of the new model will be with the larger screen display than in the previous models. New iPhone 11 will be available in three models, which will differ by their screen sizes, namely a 6.5in, 6.1in, and a 5.8in model. Moreover, the new model will have the micro LED screens, which, unlike the OLED screens, offer higher brightness and color saturation.
Among the main features of new iPhone, it is necessary to mention the following issues. Firstly, they include an expansion of Face ID facial recognition. Secondly, new iPhone will use innovative Gigabit LTE technology. According to the experts, this new technology will allow users to use the Internet with the speed of 1,000 megabits per second. Thirdly, the consumers expect that a new model will provide 5G technology, which delivers faster cellular internet connections, comparing with the existent 4G technology. Furthermore, new expected features of the iPhone 11 include long-range wireless charging, stacked battery cells, stylus, and rear-facing 3D scanner.
SEE ALSO: " Reasons to Buy Discussion Board Post"
Factors Related to the Development of New Products or Services and their Relation to the Marketing Strategy
Introduction of new products on the market is a necessary element of continuing business success. New products and services provide economic growth, new working places, ensure technological growth, and implement higher standards of living. Hence, when developing and launching new products each company should consider key success factors for the new product launch. However, there is no common approach to determining these factors, and modern literature provides a wide range of their different classifications.
Thus, Zemlickiene and Maditinos highlight three critical factors, namely product differentiation, competitor orientation, and brand profiling. According to the authors, product differentiation implies a degree, to which the production technology and product differ from those offered by competitors. Next, authors describe competitor orientation as the extent, to which the firm acquires information about competitors moves in the target market, and the firms willingness to adapt its strategy and products according to competitors actions. The last factor described by Zemlickiene and Maditinos is brand-profiling emphasis. Researchers define this factor as the extent, to which the firm profiles its reputation and brands while conducting marketing activities and international sales operations.
Johnson, Li, Phan, Singer and Trinh provided another classification on the base of the Apple Inc. case study. Authors prove that the key factor for efficient launching of new Apples products is technology. Additionally to creating new markets and products, new technologies allow the company to develop better, cheaper, and faster electronic devices. Capatina and Daghescu also considered the case of Apple while developing their classification of critical success factors for new product launching. According to the authors, it is necessary to divide these factors into two groups depending whether they refer to strategic or tactical decisions. Hence, while making strategic decisions, such as what, where, when, and why to launch, companies should consider such factors as product strategy, product uniqueness and innovativeness, market strategy, competitive strategy, and firm strategy. Further, tactical decisions, which provide an answer to question how to launch a new product, should take into account the following factors, namely branding policy, product line, price tactics, promotion tactics, and distribution tactics.
Further, Yousefi, Mehralian, Rasekh and Yousefi divide factors essential for successful product development into three categories, namely product-related, external context-related, and company-related factors. According to the researchers, product-related factors mainly focus on satisfying customers needs and include certain important issues. The first factor is a quality of products and services. The second factor includes the speed of their development, which directly relates to the competitors actions on their own area of new products creation. The next factor is price, and its chances depend on the fact whether the demand for a product or services is elastic or non-elastic. The final factor is the compatibility of a new product with the companys existent expertise and knowledge. External context-related factors ground on the Porters Five Forces concept including rivalry of customers and suppliers, a threat provided by potential entrants, current competitors, and substitute products. Finally, Yousefi et al. described company-related factors, which consider managerial capabilities, management commitment, top managers supportive strategies toward innovation, and flexibility in making decisions. Additionally, Salgado, Sanches da Silva, Mello and Samaan also considered interpersonal skills/relationships of the project leader and technical skills as the most critical factors for successful new product development.
On their turn, Floren, Frishammar, Parida and Wincent expanded the list of foundational success factors and made it more detailed. Authors also divided these factors into two groups, namely factors related with the foundational success factors and factors that are specific for a certain project. The first group included such factors as involvement of companys leaders, early involvement of customer, alignment between new product launching and strategy, external collaboration beyond customers, appropriate degree of formalization, cooperation among functions and departments, organizational culture that promotes creative behavior, and capabilities of project management. Further, similarly with Capatina and Daghescu, Floren et al. highlighted three groups of success factors that are tactical, i.e. specific to a certain project. The first group of success factors for the evaluating-phase includes environmental scanning and analysis, idea visioning and product championing, preliminary technology assessment, and idea refinement. The second group of success factors for defining-phase focuses on creation of a preliminary product concept and project priorities. Finally, the third group of success factors for formalizing-phase implies creating the cross-functional executive review committee and screening the preliminary product concept.
Trends and Current Research Conclusions
It is evident that each factor will be important for Apple, when the company starts working on a new model of iPhone 11. However, some factors have higher prioritization in the case of specific features of the industry where the company operates. Thereby, on the base of the conducted literature review the following factors were considered as the most important for Apple.
The first factor is branding policy. Appropriate branding can bring Apple multiple benefits, such as premium price, readily placement, and high or constant outcomes. For instance, considering the previous marketing campaigns, Apple succeeds in adopting differentiation strategy. Consequently, it was able to sell numerous devices by a comparatively high price just because of the emotional connection with its brand, expressed by customers.
The second critical factor is a speed of product development. Nowadays, technologies are developing with a high speed, thus, it is crucial for inventors to be aware of all advancing technologies. This fact assumes that in the near future other innovative devices can replace iPhone on the market or cut its market share. For instance, Apple in collaboration with Google is working on the Augmented Reality technology, which the companies plan to implement in new devices in the near future. Furthermore, other smartphone manufactures has also been working on improving characteristics of their gadgets, i.e. comfortable Bluetooth headphones, correct face recognition, larger screen-to-body ratio, and others. In the case of the early success, they might cause significant threats to existent Apples customer base, if their technologies are more advanced and comfortable for them.
Features
300 words per page
instead of 280
Discount System
Vip Services
Free Revisions
(on demand)
Affiliate Program
Plagiarism-Free Papers
The Relevance of Behavioral Economics, Big Data, and Social Media in a Marketing Campaign
Behavioral Economics
Behavioral economics is a necessary tool used by marketers to understand customers decision-making process, which allows them to better understand the human mind and, thereby, develop value offers that really fit the consumers needs. In the case of Apple Inc., consumer behavior plays a huge role in their marketing and, consequently, the success of the company. For instance, while choosing a price for a new iPhone 11 the company should consider two types of customers. The first type includes those who fanatically desire to purchase a new Apples product as soon as possible. Those people do not consider the price of a product because of their emotional connections with the companys brand. These people perceive Apple as a part of their identity and, thereby, do not think about its products in terms of costs and benefits. Thus, taking into account the previous companys experience in launching new iPhone it is possible to assume that the company will firstly start selling the next iPhone model to those who are willing to pay the most for it. The second type of customers includes those people who are also dedicated to Apples products, but cannot purchase them for a high price. It is possible to capture this group of customers by gradually reducing the price for iPhone 11 over time. Consequently, in order to use the features of customers behavior completely, Apple needs to position its new iPhone 11 more as jewelry, than a technological gadget.
Big Data
Big Data has achieved a big interest among marketers due to its significant potential of conducting marketing researching. For instance, Big Data provides the records of behavior for all current customers, allows projecting future actions by understanding context for behavior, provides improvement of marketing campaigns with a refined targeting strategy, and allows testing advertising pre-launch to minimize risk. For instance, Apple has access to Big Data due to the recording of customers purchases of any companys product or iTunes downloads. Hence, the company can analyze the past behavior of its customers and forecast their future decision-making process.
Social Media
Social media has become a widely used tool in marketing campaigns. The most popular social media networks include Facebook, Instagram, YouTube, Twitter, and LinkedIn. They are especially useful in promoting new products and engaging with customers. However, the Apples social media marketing strategy significantly differs from the traditional view. For instance, regarding the fact that it has not tweets and no posts on Facebook, its official pages count for 1.54 million of Twitter followers and 10.5 million of Facebook followers. It is possible to conclude that regarding such specific use of social media the company was able to achieve a great level of recognition among its customers and does not require any additional actions on promoting it via social networks. However, everything is changing, and in the future the company will require increasing its presence in social media in order to gain more millennial customers.
Recommendations
Consequently, conducted research allows formulating recommendations about the most efficient approaches for a successful marketing campaign for the next iPhone 11. Firstly, the company should continue emphasizing its brand identity. This step will ensure that more customers are willing to purchase a new companys product due to a significant emotional connection with the companys brand. Next, Apple should pay more attention to the speed of developing new technologies and stay aware of all arising opportunities in order to keep in trend. Furthermore, for the future marketing campaign of the iPhone 11 the company could use Big Data, which allows analyzing a current customers decision-making process. However, this forecast may fail, as it grounds on the past trends. Thereby, the company should investigate existent market trends. For instance, the implementation of social media into its marketing campaign can become a useful tool not only for promoting new products, but also for collecting customers behavior and attitude data directly from their posts and comments on the companys pages.
Related essays