What Is an Interview Report?
In a nutshell, an interview report is a written record of an interview. Such a paper is written to present the information obtained during the conversation with an expert, public figure, or any other individual. Besides, such a report is often written during the application process as it enables all parties involved in the hiring process to get accurate information about the applicant. The easiest way to provide the HR department with information about potential employee is to let them read an interview report. As such, this document should include information about the qualifications and experiences of the applicant. In other words, you should do your best to learn how to write an interview report.
An interview report is one of many academic projects you will need to undertake during various college courses. No matter what subject you are studying, you may be asked to write an interview paper as it will enable you to develop your interpersonal skills, as well as your ability to pick up the most interesting ideas out from a great amount of the information provided. To write such a paper well, you will need to carry out a successful interview, note down all the important information provided by your interviewee and organize this information into a well-structured report. To get a good grade for your interview report, you will need to follow the traditional standards and conventions, making your paper maximally clear, engaging, and comprehensive. Besides, your report should be free from irrelevant or inappropriate information.
How to Write an Interview Report?
Writing an interview report is a rather effort-consuming process, as it requires a considerable amount of time and energy spent on different stages of the writing process. Have a closer look at these stages:
Prepare for your interview
Before you start writing your interview report, you will need to carry out an interview that will help you obtain all the necessary information. To gather the most accurate data, you will need to create a list of questions that will help you build an honest conversation with your interviewee. We strongly recommend you read some interesting interviews or watch them online. By studying some of the successful interview report samples, you will figure out how to engage your interviewee and how to make your conversation effective;
Consider your audience
When you know who will be reading your interview report, you will find it easier to understand what information to include and what tone to choose. For instance, an interview report written for a hiring manager and an interview report written for a publication in an academic journal will be written in different ways;
Choose a style
The style you will choose for writing your report will depend on many aspects, including the purpose of your report, your audience, or other details. Either way, your report should be engaging and easy to read;
Use a good template
If you have never worked on interview report papers, you will need to study some samples available on the web as they will help you understand how to write, structure, and format your document properly;
Write a report
Once your interview is conducted, and all the necessary information is collected, you will need to put it in an interview report. We strongly recommend you start writing your report right after the interview, as it will help you not to miss important details;
Edit your report
As soon as your interview report is ready, you will need to review it to make sure it is free from logical inconsistencies and mechanical flaws. If writing an interview report was your academic task, you will need to double-check if it meets the professor's prompt.
If the guidelines provided above did not help you understand how to write a report on an interview, you should consider ordering this paper at our legit writing service. Having a great writing team, we guarantee that your interview report will be done properly.
Service Features

300 words/page
instead of 270 words/page

Discount System

VIP Services

Free Revisions
(on demand)

Affiliate Program

Plagiarism-Free Papers
Have a Look at a Successful Interview Report Example!
Before you start working on your interview report, you will need to have a look at a report written by a skilled writer, as it will help you understand how such a paper should be completed.
How to Buy a Report?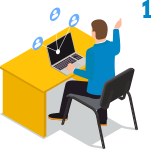 Submit your personal
information and
interview requirements.

Proceed with payment.

Get the order confirmation.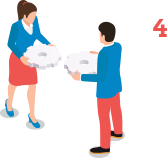 You can communicate
with your writer.

We will upload your
report to your
personal account.
Buy an Interview Report at Our Legitimate Service and Enjoy Your Benefits!
Even if you have completed many other academic papers, creating an interview report may be a great problem for you because it is a unique task that requires a non-standard approach. If you cannot work on this task because of the lack of time, skills, or motivation, you can always order it at our writing service, and we will help you forget about anxiety and pressure. All you need to do is make a purchase at our writing service, and we will provide you with a perfectly done document corresponding with your instructions. If you want to understand what makes our writing company qualitatively different from other writing services have a look at the information provided below:
On-time delivery. Once you buy an interview report at our writing service, you can be sure that it will be completed within the deadline allocated. Even if your deadline is pretty urgent, we won`t miss it because we know that you rely on us;
Fair pricing. Being one of the most customer-centered writing platforms, we keep our pricing rates affordable for every pocket. If you check our Prices page, you will see that the cost of your order will depend only on its length, urgency, and writing level;
Free revisions. If you find any discrepancies between your paper and your initial guidelines, you should notify us about it, and we will review your paper thoroughly. Unlike other writing companies, we never hide from complaints but take full responsibility for the quality of assistance we provide;
Secure payments. We know that our customers are deeply concerned about their privacy, thus we use the most reputed payment systems. You can be certain that your personal information, including your name, e-mail, or phone number will be unavailable to third parties;
Original papers. We know that plagiarism is one of your main concerns because you do not want to put your academic reputation at risk by submitting an unoriginal paper. To ensure the uniqueness of all papers delivered to our customers, we use the most sophisticated plagiarism detection software;
Easy ordering procedure. To get a well-written interview report from us, you will need to provide us with all the important materials and pay for your order. Once your payment is accepted by the system, your order will be verified. Pay attention that you will be able to talk to your writer directly in the system to monitor the order's progress;
Non-stop support. Our support managers are available online 24/7 to address all questions and inquiries bothering our customers.
Overall, we want you to know that we have sufficient experience in providing our customers with interview reports and many other academic papers. So, why are you still hesitating? If you do not know how to write an interview report, you should place an order at our writing service, and we will help you achieve your goals!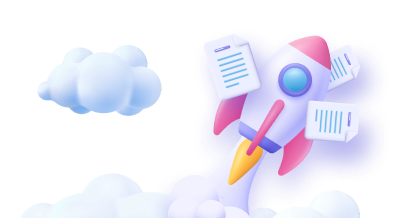 Do not hesitate
Proper writing help only for
$11.99 per page
Customer Reviews
Our service helps our clients achieve their goals
Pierce, TN





I am a bad writer and my papers sound horrible. I do not know how to organize ideas and every home assignment is a real challenge for me. I found a wonderful service at BEST-WRITING-SERVICE.com and will definitely become your regular client.
James, NE





Great service. Other students deserve to know about it. I purchased an essay and research paper from you and did not have any objections.
Fisher, NY





I always forget about in-text citations and my teachers tell that I plagiarize. I do not do it on purpose, but still get extremely low grades. I chose your company and asked to take care of my home tasks, which you did.
Parker, OH





I got very complex instructions. I tried to clarify them with a professor, who was very reluctant to help. How can a student compose a good paper, if he does not understand the topic? I sent you all my files. It's a miracle! How did you cope with those requirements?