Those students, who have enough time to complete all the assignments on their own, prefer to write their custom essays themselves. And this is logical. But very often it happens so that the deadline is fast approaching, and the final draft is not edited yet. And such a situation is not rare among students. That is why reputed online writing companies offer special revising editing and proofreading services. This way, experienced writers and editors help students improve both, their texts, and their chances to get the highest grades. In this article, the team of professional writers explains to students the difference between editing and proofreading, and how these activities are related to revising. Also, you will get to know where a student can find quality formatting, editing, and proofreading services.
The Difference Between Revising Editing and Proofreading
Students tend to think that these three terms are used to refer to the same activity. Meanwhile, these are three different processes. Each one requires specific skills and has its own specific goals. On the one hand, these activities are closely linked, on the other hand, they are not interchangeable. Check the definitions below to understand the difference between proofreading and copy editing, as well as proofreading.
In general, in the process of creating your academic document, you will go through all three stages: revising editing and proofreading.
Revising

is the process where one should make relevant logical changes to the text, reformulating the claims and reorganizing the information
In this process, you may need to add some ideas, and/or delete unnecessary information while working with big excerpts of text. You may want to shift some paragraphs and reformulate some of the topic and transitional sentences. Also, it might be necessary to change the introductory section or to add some important claims to your conclusion. This stage of writing can be called "reorganizing the paper for the purpose of improvement".
Editing

is the next stage. This is the process of making necessary changes to sentences and phrases, to ensure a clear presentation of ideas.
Students often think that editing is what one who revises the paper should do. Still, this step comes after one revises the essay. At this stage, you are to look at your manuscript as an artist. Any awkward phrases should be corrected, inconsistent expressions should be substituted with accurate statements. This is where you actually polish your essay.
Try our
TOP 10 Writers
Benefit from the incredible opportunity at a very reasonable price
Editing Do's and Don'ts
Don't rush to edit your essay. Make sure to revise the document carefully first. It should be focused and properly organized.
Do check the text sentence by sentence. Check if every idea is clearly expressed. Pay attention to the word choice. Make sure to eliminate repetitions and redundancy.
Do check every transitional sentence. Do ideas flow coherently? Does every topic sentence support your central claim?
Do read your text aloud. You will hear yourself and be able to better understand if all the ideas are clearly stated. Minor errors will come to light in the process too.
And this is what the final stage of the writing process entails:
Proofreading

is the final check of your paper that is aimed at detecting the tiniest errors. The student should check the document carefully, line by line, to find any misprints and typos, and correct them.
At this stage, you need to make sure there are no mistakes in terms of grammar, sentence structure, spelling, and punctuation. Check the way you use quotations. This is the last chance to polish your masterpiece, making sure your professor will be impressed. A brilliantly written paper will show that you are a serious, hard-working student who deserves the highest grades. Again, you can read the text aloud. This will help you to concentrate on it, and to detect the inconsistencies that eluded you in the previous stages.
What is the difference between editing and proofreading? Now you know the answer. Whether you are a high school or a university student, you need to follow all the steps of paper writing to create a brilliant document. Later on, you may even wish to publish your work in a scientific journal so, you need to bring your text to perfection. As always, it is better to hire a professional to do the job well. Thus, when turning to professional revising editing and proofreading services you can be sure that your research paper or essay will be carefully checked and improved by an expert from an English language editing company. Still, you need to know what service to choose. Check the info below to know the peculiarities of each of these processes and what you need to order from a professional custom writer or editor.
Service Features

300 words/page
instead of 270 words/page

Discount System

VIP Services

Free Revisions
(on demand)

Affiliate Program

Plagiarism-Free Papers
Copy Editing vs Proofreading vs Revising
Copy editing is one of the stages of manuscript writing, which aims to better readability and logicality, at the same time ensuring that the paper is free from grammar and factual mistakes. Basic copy editing entails mechanical corrections made on the sentence level. Meanwhile, advanced copy editing presupposes substantial improvements in terms of literary style, ensuring proper organization of passages and clear structure of tables and figures. It is usually done before the proofreading stage.
Those who don't work in the sphere of book publishing tend to confuse the terms copy editing and proofreading. Still, these are two distinct processes. Now you know the answer to the question: what is the difference between proofreading and copy editing?
Revising is the process where you carefully check your text trying to understand if your target audience is able to follow your argument; if you present enough evidence and facts to support your central claim; if the conclusion that you make is logical.
While revising your document you will make changes in:
The structure of separate statements and entire paragraphs (style and consistency)
The general organization of the essay (transitions between ideas and sections)
The way separate claims are presented (is your thesis adequately supported?)
The use of evidence and facts (the use of quotes, responses, or refutation of opposing views).
Extra Tips
Now that you know the difference between revising editing and proofreading and being tasked with proofreading the paper you should do the following:
Try to answer the questions: What people will read this text? What are their competence level and expectations? Are my ideas effectively communicated?
Give yourself time to rest before proofreading. You will be able to read with a clear head.
Checking it with fresh eyes, focus on the overall content, and general organization.
Try to see the bigger picture. What do you want to communicate to your audience? Is your central idea clear?
Do I have the necessary revision skills?
To be good at revising papers you don't need to have a talent. This is the skill gained with practice. Try to revise every text that you write, be it an academic assignment or an email to your friend. Always set aside some time to have a break after the final version of the draft is written. You will want to have a fresh head to revise the text properly.
Proofreading can be said to be more superficial than revising. This is a surface-level check of the document. You will not make substantive changes to your masterpiece at this stage. Still, while proofreading, you are to address any typos, subject-verb agreement errors, citation issues, mistakes in spelling and punctuation, unintentional plagiarism, and tense inconsistencies.
Check your text sentence by sentence. Read each statement carefully, addressing every mistake. As was already said, reading the essay aloud will allow you to hear yourself and detect even the tiniest issues.
Proofreading Tips
Start with a good grammar resource that you can use repeatedly to understand the rules of English syntax and grammar.
Highlight each punctuation mark. This way, you won't skip any marks. While highlighting check if the punctuation is right.
Screen for one type of mistake at a time. Do not overload yourself.
Do not agree with every suggestion and correction of your grammar checker – you are better than the machine.
Share your text with your friend. An extra check is always a good decision.
You will improve your proofreading skills with time. At first, you will check the errors that are detected by your checker, and then you will learn to spot the errors yourself.
Double-check the formatting!
As in the case of revising, your proofreading abilities can be improved with regular practice. In addition to proofreading your own papers, you can check those of your classmates. You can even screen for mistakes in newspaper articles.
Try our Vip services
Save up on
Service Package
The Benefits of Using Best-Writing-Service.com Proofreading Services
If you still ask yourself: what is the difference between editing and proofreading? Or if you simply have no time for all three stages discussed in this article, you should turn to professionals for help.
At Best-Writing-Service.com we have several teams of custom writers and editors. These people have no less than four years of experience in the field of custom academic writing and editing. Among our customers, there are reputable scholars, whose works are published in scientific journals.
We want to build long-term relations with our clients. Thus, our editors work hard to provide excellent proofreading and editing services. Whether you need Cambridge proofreading and editing, IEEE proofreading and editing, or any other type of revision services, our specialists will readily provide you with first-class work.
Advanced qualifications

Every editor or writer that we hire has a bachelor's, master's, or doctoral degree. They have graduated from reputable universities and have deep knowledge in their field of study.
Subject-matter specialists

Having several teams of editors and writers we can find a professional for your order who has a degree relevant to your subject.
Adequate prices

We have set reasonable prices that allow our clients to purchase editing and writing services, and our specialists to receive decent wages for their work.
We have no holidays

Yes, that's true. Our editors work in shifts to be available day and night. You can call us at night, asking our editors: what is the difference between editing and proofreading? And you will receive a clear and correct answer immediately!
Only perfectly polished documents

Your specialist will detect even the tiniest inconsistencies and address them. Your paper will be a true masterpiece.
Proper style and tone of writing

The editor will make sure that the paper is written in the right tone and style. Grammar, punctuation, and smooth flow of ideas. Your document will be free from any grammar and punctuation errors. We will check its readability too.
Quality guarantee

Best-Writing-Service.com allows you to ask for a revision or a refund if you are not completely satisfied with the quality of our services.
On-time order delivery

Even if you have almost no time left till the deadline, don't hesitate to contact us. Our experts are able to work under pressure. They are the ones who do the job quickly and properly!
Try our VIP Support
Benefit from the incredible opportunity at a very reasonable price
Professional Editing and Proofreading Help
We hire only highly-professional editors
All our employees have university degrees
All our editors are experts in their field of study
Special services where the editor provides comments on every mistake detected.
What to expect when buying editing services from us
If you order from us, your specialist will check the academic style of your paper and make sure your text adheres to high academic writing standards. Your paper will be free from:
Subjective language and often used passive voice
Mistakes in abbreviations and equations
Other inconsistencies (e.g., dialect and word choices)
Your professional will check the document for grammar, spelling, and punctuation issues. They will ensure the proper structure of every sentence.
You will be provided with comments and suggestions. The statements with unclear meanings will be highlighted. You will be able to read your editor's suggestions and advice.
Editing, Formatting, and Proofreading Writers For Hire
If you want to make sure your document is perfect in every way, order revising editing and proofreading services online from us. With our help, your ideas will be expressed clearly and concisely, and the document will be in line with the rules of academic writing. Contact us today!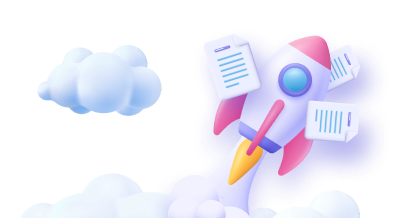 Do not hesitate
Proper writing help only for
$11.99 per page