The most valuable thing a book review writing service can do for a student is to provide a well-written and thoughtful paper that meets the requirements of an assignment. Such assistance helps customers save time and effort, improve grades, and learn about interesting points of a story. Homework can be rather dramatic and students like to use epic quotes from different authors when describing their ussies with assignments. For instance, "Tomorrow I'll think of some way to get him back. After all, tomorrow is another day." You can substitute "get him back" with "do my book review" and see how procrastination works and is cut by rigid deadlines.
An Online Book Review Service is a Solution when You Stare at an Empty Page
How to stress a student? While there are many ways, some professors prefer a sophisticated approach and ask learners to write a book review on a story that is not from the list of books given in an attachment. The list may contain a hundred titles sometimes. What it does is that it gives students a glimpse of what they could have written about and robs them of ideas at the same time. Our professional book review writing service has assisted students with this and other homework-related issues.
Expert writing and editing help is especially important when students have to write about a book they do not like.
Customers may come to our company for assistance when they have to choose a book and pick one story among thousands.
Many ask our company to help with academic book review writing when they need to discuss an issue that a story arises and find a solution.
A problem-solution review can be a slippery stone. According to our writers, authors do not necessarily provide such solutions and can be content with presenting a problem in vivid colors. While this feature may add a certain level of confusion, we can help focus on the main ideas and think of creative approaches to address them before a deadline is out.
Owing to years of experience and experts who have read more books than many must-read lists have combined, we are always prepared to write an essay that can help earn a high grade and deal with stress and confusion effortlessly.
Service Features

300 words/page
instead of 270 words/page

Discount System

VIP Services

Free Revision
(on demand)

Affiliate Program

Plagiarism-Free Papers
Who Benefits from Getting Help with a Homework Review for a Book?
Students who need to improve their grades, finish assignments on time, and reduce their study load can greatly benefit from our professional assistance. Our customers are students who receive book review writing assignments regularly or as a unique homework task. They can study different subjects in high schools, colleges, and universities and ask to "write my book review" for fiction, non-fiction, biography, memoir, or history, and more.
We have gathered and analyzed the number of ordered papers and subjects that students need help with and can indicate that students ask for help when they are assigned a book review in:
Literature classes. We often get requests to review classic works of fiction such as "To Kill a Mockingbird" and "Pride and Prejudice." We also help students who are assigned more contemporary works such as "The Hunger Games" and "The Lord of the Rings."
Social studies or history classes. Some of the most popular papers review the biographies of famous people like Abraham Lincoln or Martin Luther King Jr.
English, writing, journalism, creative writing, and others. Students can benefit from academic writing support when they have to deal with essays on broad themes.
Notably, we focus on an individual approach and can help with creating a review on any book.
Expert Book Review Writers Can Elevate and Embellish Your Writing
Reviewing fiction and non-fiction stories is an important task because it adds a unique perspective on a text and helps to understand it better by challenging some ideas and notions. While experts may often have the most to say about a plot and characters, the most interesting reviews are usually provided by various authors.
Try our
TOP 10 Writers
Benefit from the incredible opportunity at a very reasonable price
Notably, Stephen King, Roxane Gay, Neil Gaiman, Margaret Atwood, and other modern writers enjoy the process of discussing the books of others. The writers from our company are greatly inspired by these authors and can use their insights to provide professional book review help and make it significant, impactful, and interesting. Customers who hire our experts report to have enjoyed such cooperation and describe their experiences as enriching, valuable, and effective in terms of academic performance and personal growth. We have the power to make you want to read more. If this impulse does not transfer to writing inclinations immediately, we have you covered, and can complete an essay before the time is out.
Who Can Write Your Book Review?
An individual with writing experience and a BA, MA, or Ph.D. degree in English literature and other similar fields.
One of the top book review writers with the highest marks from customers.
Advanced professionals who dedicate their time and knowledge to helping students complete assignments.
A preferred writer who can work on several orders and maintain the same writing style and high-quality level.
Why should you choose one of our writers? Because when they work on reviews, they offer insights and ideas from the perspective of an author that allows them to read between the lines. Moreover:
Our writers tend to be more critical than students and they are not willing to accept a story at face value. Analysis and deep thought shape their writing approaches.
They are not comfortable with the ambiguity of a story and try to find an element in a plot that adds a sense of control and certainty to offer an interesting perspective on characters.
Writers dedicate the majority of their time to planning and organization when reviewing a story. This approach enables them to write about a narrative with a focus on detail and explains which elements create, for instance, a sense of mystery and unpredictability.
They have a strong opinion about a book and are never indifferent to a story.
Writers follow a proper book review format to get the best outcomes.
These and other features make our writers the most qualified experts to work on paper and help explain why we are the best book review writing service online and a preferred option for many students.
Custom Book Review Writing: No Story is Boring When We Write about It
Why aren't all students keen on reading? We have a theory that a long list of gloomy and boring stories might have a negative impact on students. Our writers and editors have noticed that some story titles occur more often in requests for help in comparison with others. As such, we assume that these titles are not always associated with pleasure reading: "The Scarlet Letter," "Moby-Dick," "Ethan Frome," "The Canterbury Tales," "Wuthering Heights," "Heart of Darkness," "The Old Man and the Sea," The Lord of the Flies," and many more classical writings. Ironically, they are commonly assigned in schools and universities.
How do we provide the best book review writing help? We have amazing experts who see interesting points in every story. When they create an overview, they add critical, creative, and analytical elements within a specific structure.
Do not focus too much on plot summary. A student can complete an amazing paper but get a lower grade due to an extensive summary. Notably, a book review should not offer more than a paragraph summarizing a story because book summary writing is another type of assignment.
Offer personal insight. Students hire our writers to get personal insights and opinions about a book. It is a critical factor that makes an essay engaging.
Create a concise and cohesive narrative. We are the number one service because we avoid general statements and create papers that are specific, focused, and detailed.
Provide a critical evaluation. We create papers that are critical, evaluate a story, and add a grain of constructive criticism.
Write informative reviews on books. Professionals search for interesting facts to support writing, and get an informative background to better explain main ideas.
High-quality book reviewing. Our writing and editing service focus on proper grammar, style, formatting, and cohesiveness. In addition to writing essays, we also edit and proofread drafts that customers send to improve their texts.
Use quotations when needed. One of the issues that students need to avoid is filling a paper with quotations to hit a word count. When you purchase book reviews from our company, you can be sure that every citation is used to reinforce arguments and is not filler material.
Professionals who always read and learn more are the best fit to make a paper unique and stand out. This is one of the reasons why students rely on our service. In addition, every customer can appreciate our benefits and guarantees that make buying texts a great decision.
Buy Book Reviews Online: Getting Homework Done Has Never Been Easier
Customers describe their tasks, pay for orders, and download completed papers on time. This system works perfectly. We also constantly improve it with options that help customize orders based on the main quality guarantees.
Full confidentiality. When our company works on expert writing reviews, all information about customers and orders remains confidential and is never shared with third parties.
No-plagiarism. Every paper starting from a book review outline to the final draft is written from scratch and free from plagiarism.
Free revision. Our reliable book review writers work hard to cover instructions. However, if any clarifications or improvements are needed, they can revise an essay for free within 48 hours after the deadline.
Money-back guarantee. It is essential to gain the trust of customers. In addition to providing high-quality book reviews, we have a money-back policy that covers cases of poorly-written papers.
Great prices. We are an affordable book review writing company and have the best prices. Our first-time customers and regular clients can get excellent custom book reviews for sale.
How to Buy a Book Review?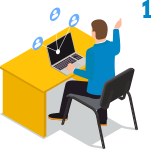 Submit your personal
information and
book review requirements.

Proceed with payment.

Get an order confirmation.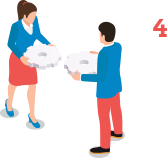 You can communicate
with your writer.

We will upload your
book review into a
personal account.
Our VIP services such as SMS notifications, an extended revision, proofreading, a full PDF plagiarism report, and others help customize orders further. Moreover, students can also choose a higher writing quality level such as a Premium or Supreme level to ensure that their orders have a higher priority level and get maximum attention from the best experts.
Homework assignments can be stories of success or failure. Let our book review writing service write a happy academic ending for you. We have amazing and talented experts who create papers with passion and interest that ensure high grades and excellent results.