Welcome to the world of reflective essay writing, where personal growth meets academic rigor. Students can find a dedicated expert who understands the features of such writing and can offer a unique academic voice and perspective. Our reflective essay writing service offers customers that and more. Whether you're grappling with the initial outline or you're on the final draft and seeking a polished touch, professional writers are here to assist you 24/7.
What is a reflective essay? It is a task that requires students to analyze their experiences, thoughts, and feelings about a particular subject, often drawing connections between the theoretical knowledge they have gained and their practical experiences. Writing reflection essay assignments aims to promote critical thinking, enhance personal development, and improve writing skills. They are commonly used in various disciplines, including education, nursing, psychology, and business. Students argue that no matter the discipline, this task can be confusing and getting professional reflective essay help is beneficial.
Characteristics of a Reflective Essay Assignment
A reflective essay stands apart from a common academic essay in several ways, weaving through a narrative that is less about structure and more about personal exploration. Where the academic essay stands firmly on a foundation of thesis statements and researched evidence, the reflective essay floats on the currents of personal experience and introspection. It is less a fortress of formal paragraphs, each with its own claim and evidence, and more a stream that meanders through memories, insights, and realizations.
Personal Insight: This form of writing is personal and subjective, encouraging students to delve into their thoughts and feelings.
Critical Analysis: It involves critically analyzing experiences, identifying what was learned, and considering how it could be applied in future situations.
Linking Theory to Practice: Students are often required to connect their personal experiences to theoretical concepts, showcasing their understanding and ability to apply knowledge practically.
Structured Reflection: Despite its personal nature, reflective writing should be structured and organized, often following a specific model or framework.
As such, a personal reflective essay differs from other written assignments. While it may seem simple, it creates obstacles based on limited resources for these tasks, the lack of a clear structure, and time constraints. In such instances, getting reflective essay writing help is a great way to find inspiration and use a creative approach to completing homework.
Personal Reflective Essay: Facts and Statistical Data
Usage in Academia: A study published in the "International Journal of Teaching and Learning in Higher Education" found that over 50% of school and colleges use reflective assignments in their curriculum, promoting critical thinking and self-awareness.
Impact on Getting a Job: According to a survey by the Association of American Colleges & Universities, about 80% of employers stated that the ability to think critically and communicate clearly (skills developed through reflective writing) is more important than a job candidate's undergraduate major.
Effectiveness in Professional Development: In the nursing field, a study reported that nurses who engaged in such writing showed a 25% improvement in creating rapport and connecting with patients. Notably, our service constantly works on a nursing reflective essay to help students develop such skills.
Student Perception: Research conducted by the Higher Education Academy revealed that while students initially find reflective writing challenging, over 65% reported it significantly helped develop their critical thinking and writing skills.
Academic Performance: There is a positive correlation between reflective writing assignments and academic performance, with students who regularly engaged in such writing scoring 10% higher on average than their peers.
These facts and statistical data underscore the significance of reflective writing assignments in academia and professional development, highlighting their role in fostering critical thinking and personal insight. Students can develop these skills with ease with the help of a reflection paper writer, using their texts as examples for future reference.
Try our Vip services
Save up on
Service Package
Enjoy Features of the Best Reflective Essay Writing Service
Students describe our platform as the best reflective essay writing service. We deliver unparalleled quality and personalized assistance to students from various academic backgrounds. We understand the intricacies of reflective writing and are dedicated to helping students articulate their experiences, thoughts, and feelings in a coherent and impactful manner.
Our team has seasoned writers with BA, MA, and Ph.D. degrees and extensive experience crafting reflective essays across diverse disciplines. They are adept at guiding students through the process, ensuring that each essay is not just a recount of experiences but a thoughtful analysis that draws meaningful connections between theory and practice.
Reflective Essay Writing Service Online
Accessibility is key in today's fast-paced academic environment, and our reflective essay writing service online ensures that expert help is just a click away. Students can avail themselves of our services from anywhere, anytime, making obtaining high-quality reflective writing assistance convenient and straightforward.
Our online platform ensures a user-friendly experience. It is easy for customers to place orders online, communicate with writers and friendly support agents, and receive their completed essays. We value your time and strive to make the process efficient.
Best Reflective Essay Writing Service for MBA
For MBA students, writing takes on a unique importance, often tied to leadership, and management experiences. Our service stands out as the best reflective essay writing service for MBA students, offering tailored support that aligns with the rigorous demands and high expectations of business schools.
Business and Leadership Focus
Our writers possess a deep understanding of business theories and leadership models, ensuring that each reflective essay resonates with the MBA curriculum and contributes to the student's academic and professional development.
Custom Reflective Essay Writing Service for Ph.D.
Ph.D. students engage in complex assignments, often exploring advanced theories and personal experiences in research and academia. Our custom reflective essay writing service for Ph.D. students is designed to meet these sophisticated needs, providing expert analysis, critical insight, and personalized support.
Specialized Assistance for Doctoral Students
Our Ph.D.-level writers are experienced in handling reflective assignments that require a deep understanding of advanced theories, research methodologies, and academic rigor, ensuring that each essay is a testament to the student's scholarly capabilities.
Service Features

300 words/page
instead of 270 words/page

Discount System

VIP Services

Free Revision
(on demand)

Affiliate Program

Plagiarism-Free Papers
Whether you are an undergraduate learner, MBA student, or Ph.D. candidate, our writing and editing company offers the best reflective essay writing services tailored to meet your unique needs and academic level. We are committed to helping you navigate the writing process with ease, ensuring that each essay is a valuable step toward personal and academic growth.
Buy Reflective Essay: Guarantees for Students
Investing in your academic success is important to overcome obstacles. When you choose to buy a reflective essay from our service, you receive a written document and gain access to many features and benefits designed to ensure customer complete satisfaction and security. Here's what you can expect:
Free Revision: We are committed to excellence, and your satisfaction is our top priority. Suppose the delivered paper requires adjustments or additional insights. In that case, our writers are on standby to make the necessary changes, free of charge, within 48 hours after paper delivery.
Full Confidentiality: When you buy a reflective essay from our service, you can rest assured that your personal information and order details are confidential.
Money-Back Guarantee: If, for any reason, the final draft does not meet your requirements or academic standards, we offer a money-back guarantee, providing you with a risk-free investment.
24/7 Support: Our customer support team is available around the clock to assist you with any inquiries, order placements, or concerns you might have.
Fair Prices: Our pricing policy is transparent, with no hidden fees, ensuring students from all economic backgrounds can access our expert assistance.
Tailored Content: We are a custom reflective essay writing service for Ph.D. students. Our writers take the time to understand your personal experiences and academic goals, ensuring that the essay is personalized and relevant.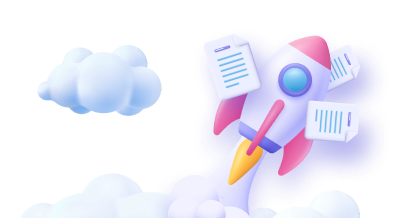 Do not hesitate
Proper writing help only for
$11.99 per page
Our Reflective Essay Writing Service Without AI
At our service, we take pride in the human touch that is integral to the craft of personal writing. Every essay is based on unique experiences and emotions that AI simply cannot replicate. Our team of skilled writers brings a depth of understanding and a personal commitment to each piece, ensuring that the authenticity of your narrative is preserved.
We recognize that the subtleties of reflection – the nuances of emotion, the complexity of personal growth – demand a genuine human connection. Our writers engage with your story, your insights, and your voice to produce an essay that resonates with sincerity and human experience. By choosing our service, you are opting for a partner in writing that values the irreplaceable human element of storytelling, ensuring that your reflective essay is as genuine and original as your own journey. Thus, you can order an essay and be sure to get the best paper that deserves your attention and, importantly, high grades.
For those looking to buy reflective essay online, our service ensures that they receive personalized assistance. Each reflective essay writer on our team understands the nuances of this type of writing and works with students to convey their narratives authentically and clearly. Our writing service is here to support students with any task or its part, ensuring that they not only complete their assignments but also engage in meaningful writing.
Customer Reviews
Our service helps our clients achieve their goals
Pierce, TN





I am a bad writer and my papers sound horrible. I do not know how to organize ideas and every home assignment is a real challenge for me. I found a wonderful service at BEST-WRITING-SERVICE.com and will definitely become your regular client.
James, NE





Great service. Other students deserve to know about it. I purchased an essay and research paper from you and did not have any objections.
Fisher, NY





I always forget about in-text citations and my teachers tell that I plagiarize. I do not do it on purpose, but still get extremely low grades. I chose your company and asked to take care of my home tasks, which you did.
Parker, OH





I got very complex instructions. I tried to clarify them with a professor, who was very reluctant to help. How can a student compose a good paper, if he does not understand the topic? I sent you all my files. It's a miracle! How did you cope with those requirements?