Often, students are given specific and quite unusual assignments that differ considerably from other coursework in terms of content, structure, presentation and other features. PowerPoint presentations belong in this category. Papers of this type are designed to help students perform or speak in front of others. This usually means using a video or slide presentation to support a speech and to convey the speaker's information more effectively. Needless to say it is not easy to do this without professional presentation or PowerPoint help. A presenter needs to pay close attention to the content of their presentation, their targeted audience, and the various techniques that will retain the attention of an audience over a prolonged period. Best-Writing-Service.com would like to help you in your academic endeavors by assisting with difficult assignments.
Basic Tips for Making Your Custom PowerPoint Presentations Look Its Best
Do not fill up your slide with gobs of information. As the presenter, you should be the center of attention. The PowerPoint should merely enhance your discussion.
When matching background colors with font colors, choose ones that compliment each other. For instance, dark blue or purple backgrounds go well with white or yellow text and graphics. On the other hand, avoid color combinations that make it appear like the words are moving. It will leave the audience feeling dizzy!
Opt for one picture per slide. Adding a collage of photos will make the slide look cluttered and lack focus.
Avoid bullet points. Yes, they work fine on web pages when giving PowerPoint advice, but they are overly used on PowerPoint slides themselves.
Do not make the font too big. At the same time, do not make it too small that people in the back of the room have to squint their eyes to see it. Remember that the way you see the slides on your computer is way different from how it will look when projected onto a big screen.
You might also be interested in Creating a Perfect Science Poster Presentation
Brilliant and Creative Writers
By accepting payment in return for PowerPoint help, we do our best to provide content that is informative, dynamic, value-added and up-to-date. It is well known that a lot of the presentations delivered in classrooms and in business settings are not very effective and are often, in fact, boring or ridiculous. The writers employed by our company hold Master's or PhD degrees and are conversant with the latest software so they are efficient at creating PowerPoint slides. Their work is sure to impress any audience in terms of its quality, innovative approach and visual effectiveness. When you entrust your assignments to the expert writers at Best-Writing-Service.com, you can be certain your presentation will be logically organized, stylish, easy to operate, and in line with the latest trends. Additionally, our editors and designers will ensure it is error-free and neat in appearance.
Service Features

300 words/page
instead of 270 words/page

Discount System

VIP Services

Free Revision
(on demand)

Affiliate Program

Plagiarism-Free Papers
Reasonable Prices for All Customers
In the most efficient manner possible, Best-Writing-Service.com provides students with a professional custom PowerPoint presentation service where they can get the help they need at affordable prices. This is because we are the best source of student help; we understand your financial situation and truly care about your educational prospects. To provide every customer with a satisfactory service, our policy on affordable pricing attracts customers and keeps them coming back. In choosing to buy your presentation from us, you are likely to become a regular customer, which entitles you to on-going discounts and makes us your trusted writing partner.
How to Buy a PowerPoint Presentation?
We will upload your PowerPoint presentation into a personal account.
You can communicate with your writer.
Get the order confirmation.
Proceed with payment.
Submit your personal information and PowerPoint presentation requirements.
Authentic Content and Original Designs
It can be difficult to create a stylish PowerPoint presentation, but the team at Best-Writing-Service.com are masters of the art. When you use our presentation writing service, we attend carefully to appearance, ensuring your work is dynamic and attention grabbing. Indeed, we give even more attention to originality because a presentation will not be very effective if an audience feels it is inferior quality or is plagiarized. Therefore, when creating your presentation, we attend to every aspect and we know how to add speaker notes in PowerPoint if this is something you require. Essentially, we find a good background for each slide, add the best possible effects, ensure the text is organized logically and use fact and argument taken from the latest and most trusted sources. This is how we are able to create unique presentations for our customers.
Comprehensive Support Provided 24/7
If or when you are unable to complete your assignments in a timely manner or if you do not know how to create a presentation in PowerPoint with speaker notes, our experienced writing service is here to help you. Therefore, it is possible to buy an original, well-developed, tasteful and successful presentation in a matter of hours while you take a rest.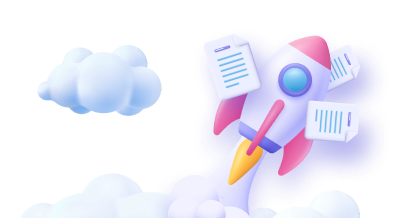 Do not hesitate
Proper writing help only for
$11.99 per page
Customer Reviews
Our service helps our clients achieve their goals
Pierce, TN





I am a bad writer and my papers sound horrible. I do not know how to organize ideas and every home assignment is a real challenge for me. I found a wonderful service at BEST-WRITING-SERVICE.com and will definitely become your regular client.
James, NE





Great service. Other students deserve to know about it. I purchased an essay and research paper from you and did not have any objections.
Fisher, NY





I always forget about in-text citations and my teachers tell that I plagiarize. I do not do it on purpose, but still get extremely low grades. I chose your company and asked to take care of my home tasks, which you did.
Parker, OH





I got very complex instructions. I tried to clarify them with a professor, who was very reluctant to help. How can a student compose a good paper, if he does not understand the topic? I sent you all my files. It's a miracle! How did you cope with those requirements?