Technical Blog Writing Strategies
Technical blog writing can be a perfect chance for you to improve your technical skills and deepen your techie knowledge as well as a perfect opportunity to share your knowledge with others. All in all, regardless of the reason why you have decided to have a blog, you need to be aware that it takes resilience, perseverance, and interest in writing in order to lead the blog properly. If you think that technology blogs are only limited to technological matters, you are wrong – you should also make them interesting to read, unique, and creative. Moreover, you should not only focus on technological news but it is recommended for you to share your personal experience with technology, what you like/ dislike, what you agree or disagree with, etc.
If you want to succeed in technical blog writing and make your blog stand out from the crowd, you should follow such blog strategies for technical writing:
     1. Come up with a good topic and maintain focus on it
When you choose a specific topic and write a title for your blog article, make sure to focus on it throughout your writing process. Just agree: it would be strange if you mentioned one title and focused on some other areas or points in the body of the article. Such an approach is misleading and confusing for your readers. The easiest strategy when choosing a topic is to write on the subject you are well-versed in. If you have spent hours learning a subject in-depth, you must surely have something to share. Besides, you will be able to explain and interpret the topic in the easiest manner possible – just the way you understand it. As such, your blog will be of immense value to the readers.
     2. Make the layout of the information simple and provide links to further information
There are blogs that are written merely from a writer's experience solely based on his/ her knowledge. If your blog article is composed this way, you will hardly need to provide some citations. On the contrary, if you want to back up your claims and opinions with some expert thought or evidence, you will definitely need to cite this information properly. Your readers will surely like to get some links to the articles you have read, so be aware that it is highly recommended to provide this information.
     3. Write for yourself but keep in mind your target audience
A blog will be more successful if you do not concentrate much on being useful or beneficial to your readers. A blog is popular when it is evident that the writer is fond of what he/ she writes. Try not to overthink and do not try to adjust your blog to the desires, interests, and wishes of all your readers (as well as potential readers). In such case, your writing style and blog, in general, will lack authenticity. The core thing that drives the popularity of writing a technical blog is your motivation to work on it.
Service Features

300 words/page
instead of 270 words/page

Discount System

VIP Services

Free Revision
(on demand)

Affiliate Program

Plagiarism-Free Papers
     4. Pay attention to the structure and blog organization
Proper structure is what really matters in technical blog writing. On the whole, a technical blog is different from a non-technical one. One of the main aims you should persevere is how to make your blog comprehensible and easy to read. Moreover, the information should be properly understood by your readers, so make sure to write in more or less simple language.
Remember that one should find it easy to skim read the blog. How do readers find out what articles are worth reading? They skim read numerous articles and find the most interesting and appealing ones judging from the keywords mentioned in the article and the overall writing manner. The more structured the article is, the easier it is to read it through. This is one of the most essential technical blog writing tips. Make sure your article is visually appealing: it should contain brief and clearly outlined paragraphs as well as lists and bullet points.
It is important to have sufficient white space between the paragraphs. Make sure your blog consists of the following components:
An introductory paragraph, where you provide detailed background information on what the article will be about;

The main body is split into paragraphs, each with a corresponding and relevant subheading;

Lists and bullet points for some specific order of things or lists;

Numbers, statistics, graphs, tables, diagrams, and other visuals for easier comprehension of information;

A conclusive paragraph, where you provide a coherent summation of the information presented. For instance, you might re-emphasize the idea conveyed in your article.
     5. Brush up your blog
The final stages of blog writing are the following: to package, publish, and promote.
Of the most important tips for writing a technical blog is to formulate an appealing and meaningful title. Moreover, it is great if you publish an image suitable to the topic of your blog article. The image is one of the very first things your readers will see when they come across your published article on your website or on social media networks. As such, the image should be bright and appealing to attract the attention of your audience. Actually, it is one of the very first things that will make your audience interested.
To make the content interesting, it should be impeccable in terms of content as well as grammar, spelling, and punctuation. The text should be of top-notch quality. Often, the overall impression of the text is spoiled by the numerous mistakes and typos it has.
Make sure you choose a proper social media network where your article could be published. Remember: it should be published on a site where it could attract the attention of most people. It should have all chances of reaching your audience. If you are writing on solely technical issues, make sure to post the article somewhere where techies could find it.
If you think that publishing your post is the last stage of your blog writing, you are mistaken. You are not there yet. Make sure to publish the article on a variety of social networking sites, such as Facebook, Twitter, Instagram, LinkedIn, Reddit, etc. Moreover, make the article visible and accessible to your friends. On the whole, these were all of the tips and tactics on how to start writing a technical blog. Remember that writing is the most important part but among the other points worth consideration are proper formatting, citation, and blog writing organization.
How to Buy a Blog Writing?
We will upload your blog article into a personal account.
You can communicate with your writer.
Get an order confirmation.
Proceed with payment.
Submit your personal information and blog article requirements.
Order the Best Technical Blog Writing Services Today!
A proficient writer knows that it is rather difficult to create high-quality content without being interested in a topic. Creating a good-looking technical blog article requires profound expertise, as well as advanced analytical skills. The writing process will be rather time-consuming as you will need to collect enough accurate data, analyze the materials obtained, as well as present them in a well-written document. Being unaware of all the intricacies of this task, you definitely need to consider purchasing professional writing assistance online. If you believe that technical blog writing is not your forte, you should place an order at our service and relax.
Our pool consists of many talented, experienced, and result-oriented technical writers, who can deal with the most difficult or urgent tasks. What is more, they have professional backgrounds in various fields and are aware of the common conventions of blog writing. No matter what the topic of your technical blog is, we will find a suitable specialist, who will follow your instructions precisely. For example, if you need help with blog writing for lawyers, we will find an expert specializing in legal blog writing.
We worked very hard to gather a team of professionals, who can follow the needs and expectations of the most demanding customers. By hiring the best bloggers and copywriters, we maintain the highest standards of quality. Due to the professionalism of our experts, as well as our transparent policies, our company has a reputation as the leading provider of technical blog writing help. When you entrust your assignment to our team, you always receive top-notch content corresponding to your requirements.
Try our Vip services
Save up on
Service Package
Order The Best Blog Writing Services from the Seasoned Team!
If you are not sure how is writing a blog different from academic writing, you should consider getting professional assistance online. By turning to our service for assistance, you can avoid stress, anxiety, and pressure. Taking care of our customers, we never ignore their needs. This means that when you place an order on our website, all of your guidelines will be followed. One more thing you should know about us is that we guarantee customized content only. As such, we never copy-paste our works from the samples available on the web but create each piece from scratch. What is more, we never resell the already written papers to other customers. No matter what kind of paper you order at our service, it will be written exclusively for you and you will receive all the authorship rights on it.
You should know that we provide our customers with not only writing help. At our service, you can also order editing, rewriting, proofreading, or formatting assistance. If you have already written a paper and want to make it look perfect, you may place an order at our service, and we will take care of it.
Another feature that sets us apart from other companies is our fair anti-plagiarism policy. We know that plagiarism is a serious violation of authorship rights that is strictly punished. Therefore, we are doing everything possible to avoid it in our work. In particular, we use the best plagiarism-detection software to ensure the complete authenticity of our works.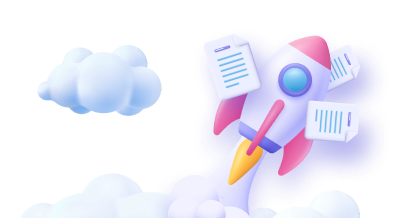 Do not hesitate
Proper writing help only for
$11.99 per page
Why Making an Order at Our Blog Article Writing Service Is a Good Idea?
Understanding the needs of our customers, we provide them with a considerable number of advantages. Now, you don't need to surf the web and look for professional experts as all of them are waiting for you at our service. Below, you will find a list of benefits that will turn our partnership into a maximally enjoyable experience for you:
Premium quality. We never provide our customers with poorly written papers as we want them to be completely satisfied with our cooperation. Our writers are aware of the latest standards of quality. Thus, they are capable of creating papers that are perfect in terms of content, structure, and formatting;
Topic creation. You are free to provide your topic along with the detailed instructions for your assignment and we will find a suitable specialist to do it. If you need our help with formulating a good topic for your paper, just let us know about it and we will follow your request;
Flexible discounts. All of our first-time customers can get great discounts. Moreover, we provide our returning clients with discounts to appreciate their loyalty;
Revisions on request. If something goes wrong and you are not completely satisfied with the work provided, you just need to inform us about it and we will make the necessary corrections right away;
Timely delivery. Meeting the deadlines allocated by customers is our top priority. We know that when you place an order at our technical blog writing service, you expect to receive it on time. No matter how urgent your deadline is, we will complete your assignment without any delays;
Non-stop support. Our support team is at your disposal 24/7. Whenever you have any questions or inquiries during our cooperation, you can get in touch with our managers and they will assist you with all of them;
Money-back guarantee. We never hide from our customers' complaints as we take full responsibility for the quality of affordable blog writing services we provide. Thus, if you are not satisfied with the quality of your paper, we will return your money back.;
Expert writers. Our qualified specialists are aware of the algorithms of the work of the most popular search engines. What is more, we never assign writers randomly. When you place an order at our technical blog writing platform, we will assign an expert with relevant skills and qualifications;
Affordable prices. Once you try cooperating with our company, you will be impressed by how affordable it is. Having the best price and quality ratio on the market, we help our customers get supreme writing assistance that perfectly fits their monthly budget.
As you can see, cooperation with our technical writing blog company is a great investment in your future. If you are not sure whether your skills are good enough to create high-quality content for your blog, you should delegate this task to our service. Responsible, hard-working, and experienced, we will do our best to help you reach your goals.
How Much Should I Pay for a Blog Post at Your Service?
If you are interested in cooperating with our team, you should know how the price of your order is formulated. The first aspect that affects the cost of your order is the professionalism of the writer working on it. Also, the price depends on the number of pages you want us to create. Cooperating with our team of seasoned writers on a regular basis is very economical as it will enable you to get top-notch blog writing packages without hitting your pocket.
Try our VIP Support
Benefit from the incredible opportunity at a very reasonable price
Buying Our Technical Blog Writing Assistance Is Easy!
We have maximally simplified the ordering process to enable our customers to purchase our cheap blog writing services in a few clicks. Let's have a closer look at the main steps of the ordering process:
Provide us with your personal information and task details. Make sure to indicate all the assignment-related information and attach relevant materials;
Pay for your order. Once the order form is filled in, you need to proceed with its verification;
Wait until your task is completed. Pay attention that you can communicate with the writer directly and monitor your order progress. This option will help you be certain that your assistant is on the right track;
Download your article. As soon as the deadline expires, you can log in to your personal profile and download your paper.
As you can see, cooperation with our blog writing service is pretty effortless. If you experience any difficulties with making an order on our website, do not hesitate to ask our support team for assistance. Here, at our service, we are doing everything possible to make our collaboration maximally comfortable for you.
Successful Blogging Starts at Best-Writing-Service.com
Nowadays, one cannot deny the significance of having a well-developed blog for business. Creating high-quality blog content is not an easy task to do as it requires high creativity, attention to detail, as well as excellent writing skills. If you believe that you won't be able to cope with this task successfully, you can outsource blog crafting tasks to our team and we will do the rest. Having vast experience in providing top-notch blog writing services, we will create for you targeted content that will match the needs of your audience.
Worrying about your academic task?
Keep Calm! We can do it for you!
Customer Reviews
Our service helps our clients achieve their goals
Pierce, TN





I am a bad writer and my papers sound horrible. I do not know how to organize ideas and every home assignment is a real challenge for me. I found a wonderful service at BEST-WRITING-SERVICE.com and will definitely become your regular client.
James, NE





Great service. Other students deserve to know about it. I purchased an essay and research paper from you and did not have any objections.
Fisher, NY





I always forget about in-text citations and my teachers tell that I plagiarize. I do not do it on purpose, but still get extremely low grades. I chose your company and asked to take care of my home tasks, which you did.
Parker, OH





I got very complex instructions. I tried to clarify them with a professor, who was very reluctant to help. How can a student compose a good paper, if he does not understand the topic? I sent you all my files. It's a miracle! How did you cope with those requirements?