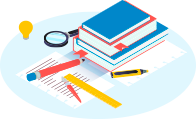 Chontrelle's Seafood Restaurant and Bar Essay
Chontrelle's Seafood Restaurant and Bar
Nowadays, a restaurant sphere is becoming more and more popular. Therefore, new cafes and bars open their doors all over the world. There are many kinds of restaurants for any customers' tastes. The most popular among them are fast-foods, pubs, lounge bars, dining restaurants, sushi restaurants, and seafood restaurants.
Since recently, seafood restaurants have been gaining more popularity. Increasingly, fish and seafood restaurants set up their business and attract new clients. More businesspeople wish to open such restaurants or are ready to invest money in a common project. Thus, the paper describes the process of restaurant exploration based upon the business plan analysis.
1. Executive Summary
The name of the restaurant is Chontrelle's Seafood Restaurant and Bar. It is a casual-service seafood restaurant, which is situated in the center of downtown Cincinnati. The restaurant is oriented at mid-older age adults with median household income. The restaurant is supposed to be a formal place with classic dishes where people could get tasteful food and relax after work.
The main goal is to attract visitors who could spend more money in a new comfortable place in the very heart of downtown. The mission of the restaurant is to serve Bayou classic food filled with herbs and spices of the Cajun cuisine, providing tasteful and exciting nights.
2. Company Description
New casual-service seafood restaurant with the name Chontrelle's Seafood Restaurant and Bar will be situated in the heart of downtown Cincinnati, a city in Ohio. The management philosophy is described as the one that has intense motivation for offering perfect service by the personnel who love their job.
Analyzing local competition, it is necessary to realize that there are many competitors in the center. Downtown Cincinnati Inc. (n.d.) shows the nearest cafes on the map beside the potential restaurant. Their names are: D. Burnham's, Off the Vine Juice Bar, The President's Room, Huit Craft BBQ, and Cheapside Cafe.
According to the United States Census Bureau, the average population of Cincinnati in 2013 was 297.517 people. In 2010, percentage of persons under 5 years is 7.4%, under 18 – 22.1%, 65 years and over – 10.8%. The median household income in 2008-2012 was $33.708; percentage of persons below the poverty level was 29.4% in 2008-2012.
3. Market Analysis
The restaurant segment has a wide variety of foodservice businesses. In this particular case, the restaurant is a commercial, casual-service establishment, which offers Bayou classic dishes and alcohol. According to Ninemeier and Hayes, this category is characterized by offering a wider-range, but less-formal menu and less formal atmosphere than upscale counterparts. Usually, midscale restaurants serve alcoholic beverages. The number of guests per labor hour is typically more than in upscale properties, but less than in family-service or quick-service properties. Therefore, the target market is mid-older age adults with median household income who usually spend approximately $43 per visit (Downtown Cincinnati Inc, n.d.). That is why, it is necessary to increase the number of visits and the average amount spent during one visit.
There are many cafes and restaurants in the given area. Analyzing the cafes' categories, the most numerous are: Sandwiches\deli – 62 pcs, American – 54 pcs, Coffee and pastries – 49 pcs; while not numerous ones include: Light far bars – 1 pc, Full fare – 1 pc, Wine Bar – 4 pcs, Chili and soup -4 pcs. The number of seafood\sushi is 12 pcs. (Downtown Cincinnati Inc, n.d.). In spite of the low level of competition in the seafood branch, there still exist three seafood and sushi cafes that are situated very closely to the future Chontrelle's Seafood Restaurant and Bar.
The main one is "Prime 47". The peculiarity of "Prime 47" is that the restaurant works only in the evening (since 4pm till 11pm) and does not work on Sundays. This schedule allows guests to visit Chontrelle's Seafood Restaurant and Bar more often. Prime 47 offers a full menu of seafood dishes, providing seafood starters, salads, soups, accessories, prime cuts, wagyu, sauces, and many alternative dishes. Menu has a wide variety of dishes, which attract many guests to Prime 47.
Other competitors are Fusian and Mr. Sushi. Analyzing their menu, they serve only sushi and drinks. So, it means that both cafes and Chontrelle's Seafood Restaurant and Bar will have a slightly different target audience.
Despite existence of a small quantity of seafood restaurants, there is a high probability that a potential guest could change their mind and visit quite another cafe or restaurant. A solution of this problem is to enter the market with price advantages that will attract visitors to Chontrelle's Seafood Restaurant and Bar. Attracting them is possible by offering new, irreplaceable products that could make Chontrelle's Seafood Restaurant and Bar differ from others.
At the same time, Chontrelle's Seafood Restaurant and Bar will be attractive for customers for several reasons. One of them is the restaurant's menu. It is simple and focused on Bayou classic dishes filled with herbs and spices of the Cajun cuisine. Another reason is the relaxing atmosphere inside the restaurant. Therefore, each Friday it provides a jazz band for guests' pleasure.
Another advantage of Chontrelle's Seafood Restaurant and Bar is that it will serve alcohol. It also allows the restaurant to increase average check per one visit, which will increase the total revenue of the establishment.
Concerning Porter's competitive strategies, the most suitable one in such case is the competitive strategy of cost leadership. Cost leadership strategy allows generating revenue, which excesses an average industry level due to the low cost of production.
Considering that the restaurant is new, it is necessary to realize the strategy of quick coming into the market. The most effective communication channel is advertising. In terms of the target market of the research, key points of advertising are: print, radio, television, Internet, table tents, interior signage, etc. Nevertheless, the best advertising will be the level of guests' satisfaction. Guests could tell their friends or colleagues about a new restaurant and its service and there will be more potential guests in the nearest future.
Features
300 words per page
instead of 280
Discount System
Vip Services
Free Revisions
(on demand)
Affiliate Program
Plagiarism-Free Papers
4. Business Operation
Operation of the business in Chontrelle's Seafood Restaurant and Bar is defined by the quantity of the labor force. Ninemeier and Hayes have calculated approximate percentage of revenue that equals to the cost of labor divided by revenue. It is a value of salaries that a manager should spend on employees. Usually, it ranges between 20-30% of the annual revenue. Preferable positions in restaurants should be included in the process of team planning: general manager, assistant of general manager, chef, chef assistant, line cooks, stewards, headwaiter, waiters, bartenders, and office staff (accountant, marketing expert, IT-specialist). Sometimes, it happens so that one employee combines two, three, or even more positions at once. Usually, skilled workers who have knowledge of leading the business can do that.
Operation of the business concerns advantages and disadvantages. The main advantages are the ability to work with people who are experienced in this sphere, an opportunity to learn new useful information for leading the business, a chance to advertise and, as a result, to have more guests in the restaurant, etc. Key disadvantages are regular staff trainings, which are usually expensive, time-consuming teambuilding, creation of a suitable schedule for all employees, etc.
It is also vital to remember about motivation of the restaurant staff. It is important to pay attention to labor results and encourage the best employees. All that could help the restaurant to provide perfect service and get distinguished among other cafes and restaurants.
5. Management
The management philosophy builds on the American model of control. Basic points of this model are founded on a clear statement of goals, high level of wages and social security, traditions of competition, and motivation of employees who focus on the company's profit.
Perfect candidates for the future restaurant are those who have experience in the restaurant business. Consequently, it is better to hire a person who understands one's job duties, knows main aspects of leading the business, and is ready to be responsible for further results. It is clear that hiring only experienced people is very expensive for the restaurant, so it makes sense to hire some inexperienced employees. This practice is well-known when key positions are occupied by adept workers and young and inexperienced people work on other positions. Main advantages of hiring unexperienced workers are: low expenses for their work and an opportunity to give them all necessary knowledge that would help in the future.
SEE ALSO: Professional Custom Writing Services
6. Challenges
One of the potential challenges for Chontrelle's Seafood Restaurant and Bar could be untrained staff. Initially, it is necessary to invest in the labor force to receive greater returns in the future. Staff is an image of the restaurant. So, in spite of heavy expenses on personnel's trainings, it is still highly recommended to arrange regular trainings, menu changings, food tasting, seminars, conferences, etc. Generally, the process of staff training takes a lot of time, money, and efforts. At the same time, all these improvements motivate the staff to sell more dishes, provide quality services, sincerely communicate with guests, organize restaurant work on a high level, and bring more profit to the Chontrelle's Seafood Restaurant and Bar in the result.
Another eventual challenge for the future restaurant is a difficulty with opening. It is always hard to open a new cafe or restaurant, especially if there are many competitors in the current market. One of the ways to solve this problem is to invite professionals who could help Chontrelle's Seafood Restaurant and Bar enter the market without losses. Many outsourcing companies exist today that offer their assistance at the opening time of a new restaurant. Such firms consult and teach top management how to run a business. There are many advantages that set apart future restaurants from others, for example, potential experience in food service management; a new and innovative menu; creative thinking while creating a new menu, planning design and advertising; future restaurant's location; the quality of seafood; jazz band performance each Fridays, etc.
To conclude, Chontrelle's Seafood Restaurant and Bar is an interesting project of a restaurant in the very center of downtown. Restaurant has its strengths and weaknesses, which could be turned into advantages with time. Chontrelle's Seafood Restaurant and Bar could be a strong competitor for another food establishments. The paper determines all key issues that could occur while opening the restaurant. The analysis takes into account basic topics such as human resources, performance analysis, menu planning, controlling labor, and providing value in service. It is necessary to make a clear business plan for the future restaurant and analyze it.
Feb 6, 2019 in
Management
Related essays